My nail tech wanted me to write a blog about her new favorite product!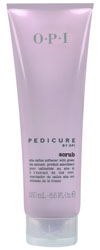 http://bit.ly/hKFLMh
It is only $11.50 on amazon.com, less than half of price on drugstore.com.  Not only would this be great for you, but also if you are like me and give little bags of gifts for my girlfriends' birthdays, this could be something to add to the haul.  I can tell you it feels great and smells even better with a wonderful lavender scent.  Stock up now with this great low price!