The dog days of summer are closing in. I recently purchased this outdoor Pet Cot
 for my granddog, Ranger, and he loves it.
It keeps your pet elevated from uncomfortable or hot surfaces. It has a breathable mesh fabric that provides plenty of ventilation, won't harbor insects, and prevents mold and mildew. It comes in two sizes and three fabric choices, green, slate, and terra cotta.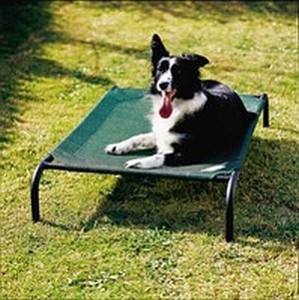 The pic above is not Ranger. This is Ranger: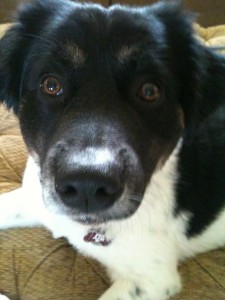 Is he not the cutest thing?
My son tells me that once he opened the box and put outside for Ranger, it was hard for him to get Ranger to come inside. Grandma scored big with this one!