Fern's Garden is a great gift site. They started their business with Fern selling her brother's hand made chimes.
I love to hear great quality chimes. I have given Jacob's chimes for years as gifts, as well as own many. I love the car chimes  ($8.95) that hang on your rear view mirror and make a very subtle chime sound.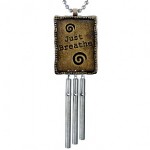 And I love the refrigerator magnet chime ($9.95) that also has a very subtle chime.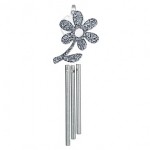 Both come in an assortment of designs.
They also carry Zen bracelets. I never leave the house without a bracelet or two to protect me in the world!

And I love this dragonfly nightlight for $11
I hope you save this site as a go-to gift site. They really have a large assortment of things to choose from. And you know my motto, never leave a site without a little somethin' somethin' for yourself.