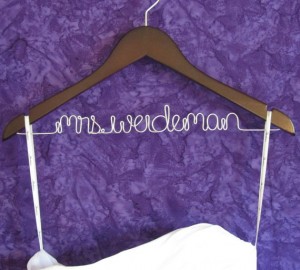 Have you seen these adorable custom hangers? They are mainly advertised to be used by the bride to hang her wedding dress, but they would make a great addition to your own closet or as a gift for anyone.
There are a number of vendors on Etsy that sell these hangers. I'm going to just list a few of the ones I think are well made, with good seller rating on Etsy. As with everything on Etsy, I think if you want a particular color hanger, or to add anything else to this, most sellers are happy to do anything you want.
The above is from Chipper Designs and is priced at $20.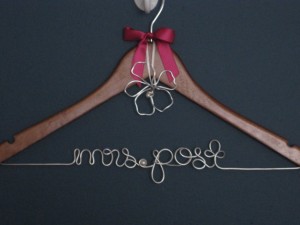 This one is from Erica May Made and sells for $26.  Note the pearl accents.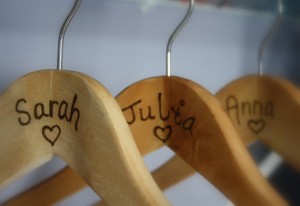 I think for $9.99 these would make a great bridesmaid gift. Sold by thepaperynook.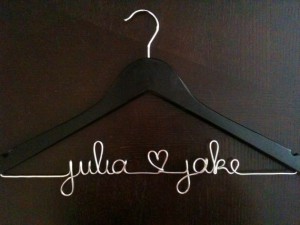 Handcrafted Affairs sells the above for $23.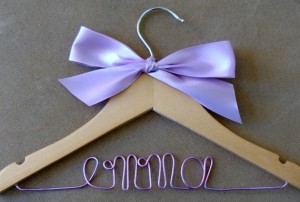 Two Broads Design lets you pick the color of the wire and ribbon for $15.
I hope that gives you some ideas. There are over a hundred pages of these type of hangers so you are bound to find exactly what you want if you look long enough.