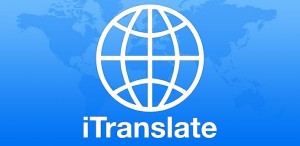 If you are traveling to another country, or have to communicate with someone who speaks another language, iTranslate is a must have. It is so easy to use.  Type in what you want translated, and the app will translate the words to the language you need.  Over 50 languages are supported.
From iTunes:
Whether you're learning a new language, traveling through other countries or just need to translate an email, with iTranslate you'll never again be lost in translation!

✔ 50+ languages
Translate words, phrases and text into over 50 languages. 

✔ Dictionaries
Dictionaries with additional translation results, meanings and suggestions.

✔ Listen
Listen to spoken translations in over 20 languages.

✔ Speak
Say words and phrases to get the translation. (Not included in the price). 

✔ Conversation mode
Speech-to-speech translation makes it easy to have a natural conversation with someone in a foreign language.

✔ Swipe to paste
Convenient: You can use the swipe gesture to automatically paste and translate text from your clipboard.

✔ Share, save & copy
Send a translated text via Email, tweet it, save it to your favorite list or simply copy it.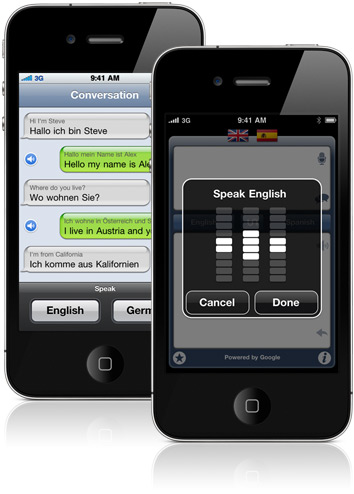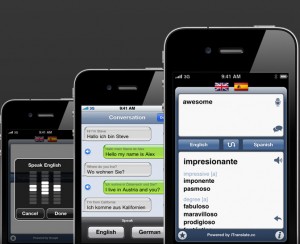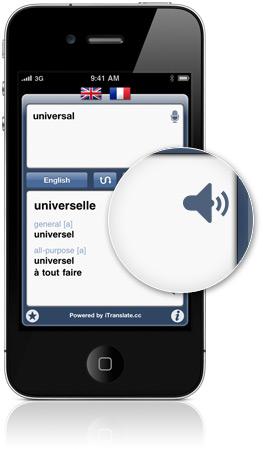 There is a free version and a paid version. I think you should try the free version first to make sure it's something you need. Oh, and if you are like me and not really traveling, you can always type in silly phrases and hear them translated into another language. That amuses me. It doesn't take much.