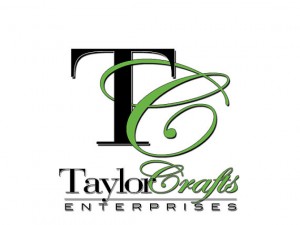 Last year I gave you some great personalized gift ideas for Christmas presents. One of my favorites was the Taylor Crafts Personalized Cutting Board. I have a wedding coming up this weekend and decided a great gift would be the personalized cutting board. I had a design proof from Taylor two days after my order.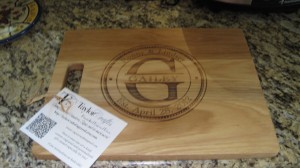 And here is the finished product! I am so pleased with the result!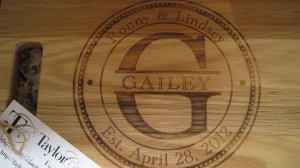 And, I have some exciting news for you! During my conversation with Tony and Belinda at Taylor Crafts Engraved, I told them that I had blogged about them before and they offered to give you, my dear readers, a ten percent discount on your order! I would like to point out that this was after I paid full price. Although, I do have another wedding coming up . . . So, be sure and check out their store on etsy, and use the code AVGCONSUMER for the discount.
In addition to cutting boards, they carry humidors, slate signs, leather cigar cases, journals, custom signs, and chopping blocks. You can choose from a wide variety of designs, and type of wood. They will even custom make a logo for you for an additional $10. The entire process for me was about three weeks from the time I placed the order until it arrived in the mail. I'm sure depending on the season it may take a little longer.
A great personalized gift, which I know my bride and groom will be thrilled with.