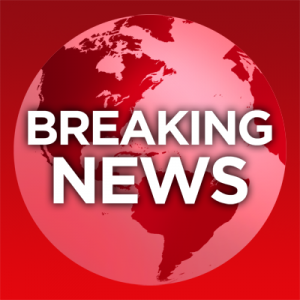 I have followed Breaking News on Twitter for several years and always found it to be very accurate. It is what it says it is, BREAKING NEWS. Not complicated. I love being able to tell my friends and family stuff that hasn't even made the airways yet. I'm current and hip. Now Breaking News has an app for Android and iPhone. If you follow a ton of people or business on Twitter it is easy to lose some of the more important tweets so I am thrilled to have the Breaking News app.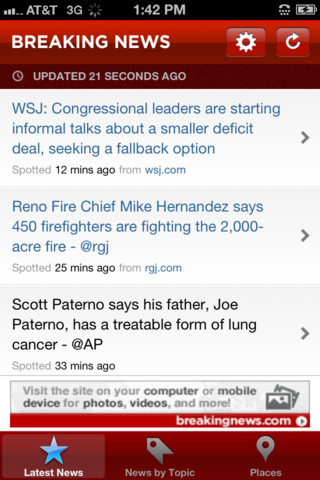 I always thought Breaking News on Twitter was news from the Associated Press. Breaking News is actually from MSNBC. So I downloaded the AP Mobile app to compare, and I must say I still like the Breaking News app the best. It's easier to navigate AND there are no ads. Both apps are free, and I'm sure there are many other news apps you may like better. Like I previously stated, I have follows Breaking News on Twitter, so I'm a little partial to them, and once the app came out, I jumped on it.
On a side note, I also follow Breaking Storm on Twitter, which is part of Breaking News. They do not have an app yet, but you may want to add them to your Twitter, especially if you are following tornados this time of year. Very accurate warnings.
Do you have a favorite news app? Please share with me in the comments section.