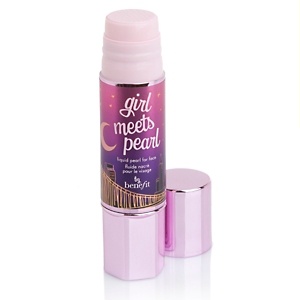 Yet another highlighter I'm obsessed with. I think this is number 4,653, but it's my new favorite. Girl Meets Pearl is made by Benefit Cosmetics. It is described as a soft, golden-pink liquid pearl highlighter and comes in a container with a twist top applicator that allows a little product to appear at a time. Girl Meets Pearl is much more subtle than some of the other highlighters I use.
Recently, I was on the Sephora website, and was texting with a friend at the same time, and said, "quick, what's your favorite product right now?" So once she said Girl Meets Pearl, I had to have it! Anything, and I mean An-E-Thang, that has the potential to make me look the slightest bit younger or glowier (new word) I'm all over it. Plus, I love pearls. If that matters.
You can wear it alone for a dewy look, or combine with your moisturizer, or just use as a highlight over the cheekbones, nose, etc. Try it everywhere before deciding what looks best, or what looks best for you on that particular day!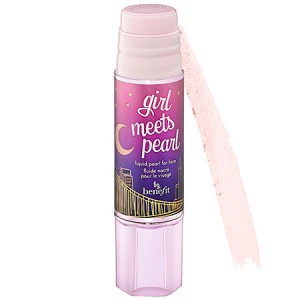 It was named by In Style Magazine as one of the Best Beauty Buys of 2011. That, along with my recommendation should be enough! Okay, maybe just In Style's recommendation.