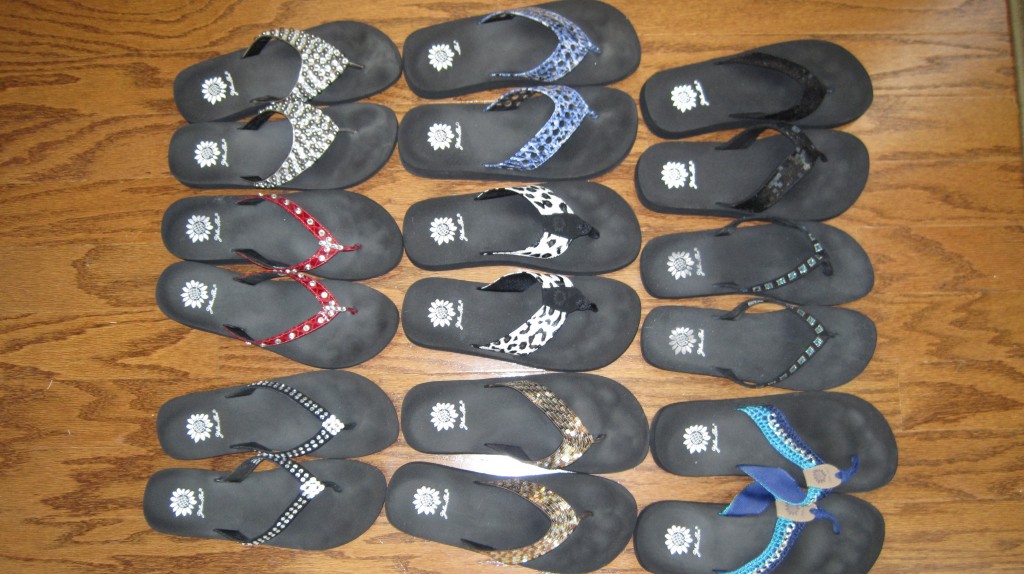 This picture is of my own personal collection of Yellow Box Flip-Flops
 (I did hesitate to show you my collection because the bottoms of any flip-flops are not attractive once worn). Some might say I have a teeny tiny little obsession with flip-flops. I love, love, love wearing flip flops in the summertime. I know that some of the Yellow Box Flip-Flops can be upwards of $40, but I promise you can find lots of them for under $25. All of the above with the exception of one pair was under $25. They are the most comfortable flip-flops around. The strap around the toe (for the life of me I cannot find the word, is it the toe piece? the toe guard? the toe separator?) is very comfortable, and the thick rubber bottom is not only comfortable but makes it much more secure for walking. At least for me.
The link I have given you is to amazon.com, where you can find a very large selection of Yellow Box Flip-Flops. If you have a Belk in your area, they also carry a very large selection of Yellow Box. An added benefit to Belk is you can almost always find a coupon, and they have the Yellow Box Flip-Flops on sale all the time. You can also shop online at Belk, if you don't have one in your area.
Yellow Box doesn't just carry flip-flops. I got these adorable little clogs last fall: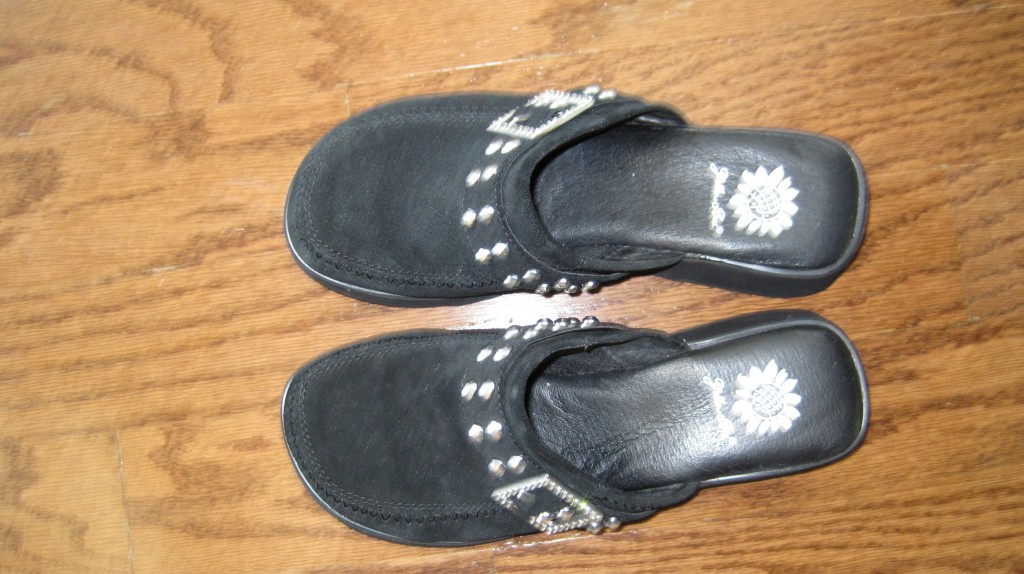 Are you obsessed with flip-flops?