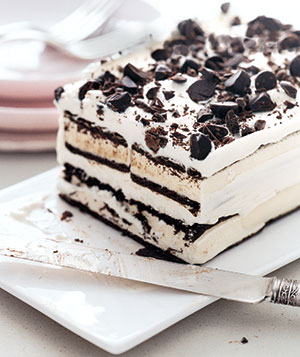 Want a really easy, quick, cool recipe? Here you go! You're welcome!
Ice Cream Sandwich Cake
6 ice cream sandwiches
container of cool whip
chocolate bar
Line dish with ice cream sandwiches. Spread cool whip on top.  Add another layer of ice cream sandwiches. Cool whip again. Grate chocolate on top, and freeze.  You can use any kind of chocolate bar and break up into crumbles for topping.