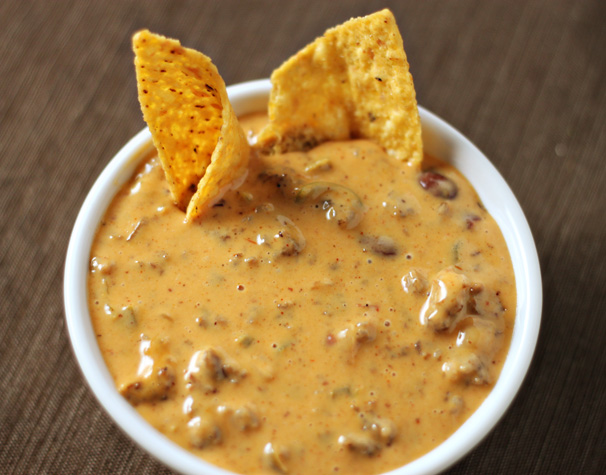 When I visit my BFF Patti, she always makes a batch of her Queso Dip for me.  She also has a large selection of school trays, so we each get our own little bowl and chips. Presentation is everything.
Patti's Queso Dip
2 lb. Velveeta – cubed
Extra large can of Wolf Brand Chili With Beans
1 1/2 cans Rotel diced
Black Olives, chopped (optional)
Garlic Salt
Mix all together. You can cook on stove or in crock pot. While it's cooking, sprinkle just a bit of garlic salt in it to bring out the flavor.
Patti says to tell you she doubles her recipe for holidays.