My love of etsy is never-ending. Today, I'm going to share with you some cute football themed merchandise you can get from various vendors on etsy.com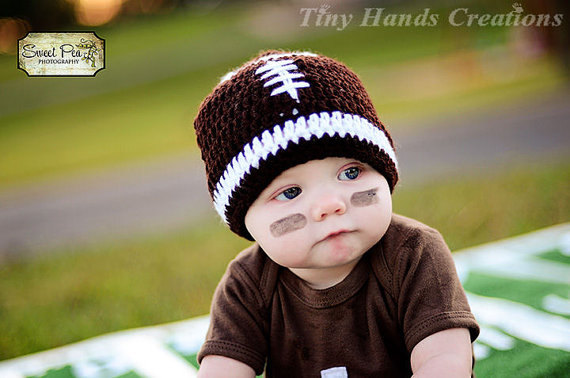 Don't you just want to pinch his little cheeks? This adorable knit cap from KountryKreations2008 is $8.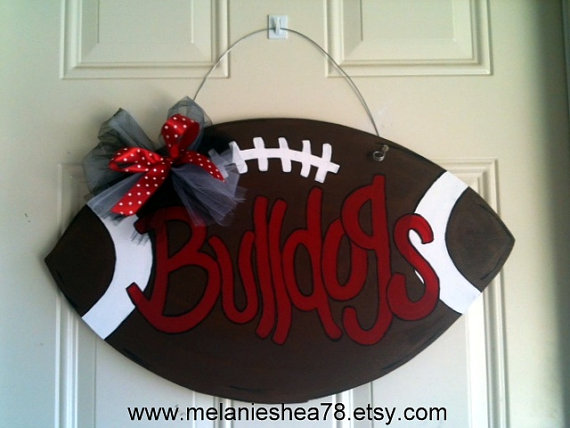 If you have a child who plays football, how cute would it be to have a sign for their door with their team and maybe even name and number? Just Because Designs will do any custom order sign for you. Check out her other sports themed signs, and adorable Halloween, Christmas, and other holiday signs. Too cute!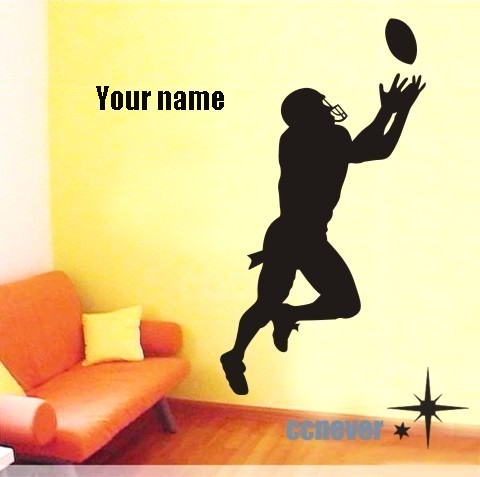 How about a cute football decal for the player's room, or a man cave? There are lots of different decals to choose from, just put football decal in the search bar. This one is from CCnever Art. They carry tons of other decals, including adorable children's room decals, florals, and other sports.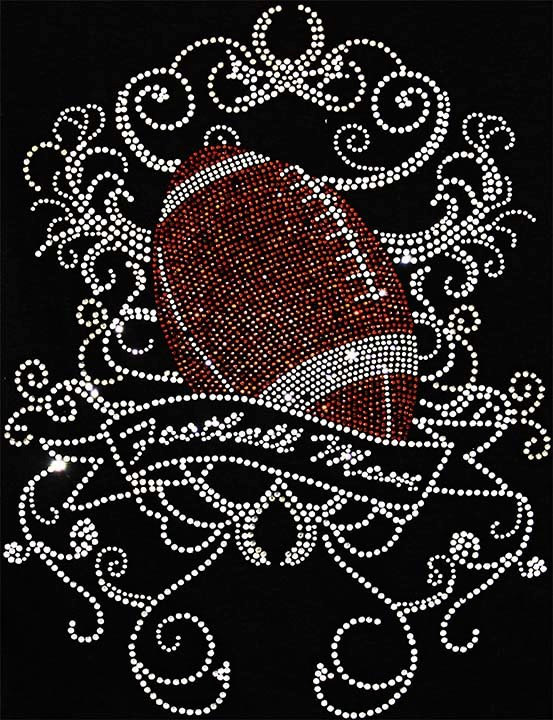 Football Mom design tshirt. You can customize this also adding a number, text, etc., from Bling Is My Thing.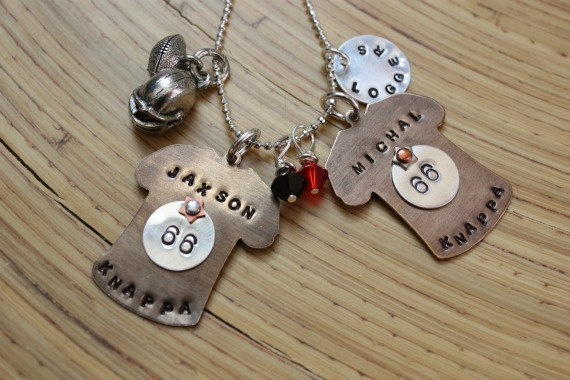 Finally, this adorable football tag necklace from Tagsoup. I think this is my favorite.
I hope this gives you some good ideas for football season! Whether you have a team, or an individual player, you can always get in the spirit with etsy merchandise!