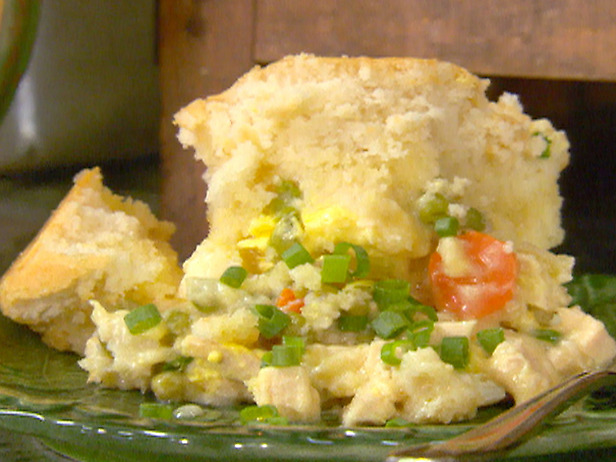 Let's not kid ourselves boys and girls. This is a far cry from a healthy recipe. But it will make you wanna slap yo' momma it is so good! Oh, and so easy! It's a yummy dish you can make and take to someone who is sick or recovering from surgery. They don't need to be healthy!
Paula Deen's Hurry Up Chicken Pot Pie
2 cups chopped cooked chicken breast
2 hard-boiled eggs, sliced
1/2 cup thinly sliced carrots
1/2 cup frozen green peas
1 (10 3/4-ounce) can cream of chicken soup
1 cup chicken broth
Salt and pepper, optional
1 1/2 cups instant biscuit mix
1 cup milk
1 stick melted butter
Preheat oven to 350 degrees F.
In a greased 2-quart casserole, layer the chicken, eggs, carrots, and peas. Mix the soup, chicken broth, and season with salt and pepper, if desired. Pour over the layers. Stir together the biscuit mix and milk, and pour this over the casserole. Drizzle butter over the topping. Bake until the topping is golden brown, 30 to 40 minutes.