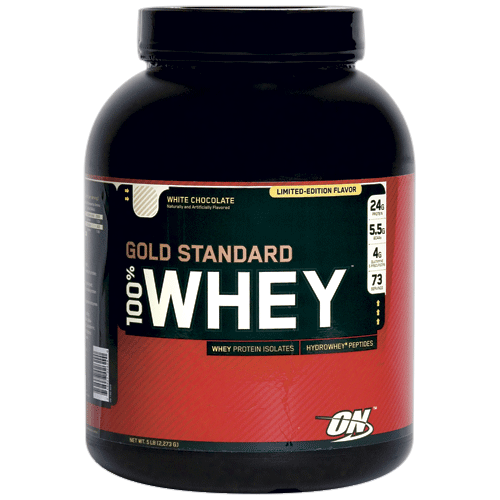 Last year, when complaining to my sister about my struggle to lose weight, she wisely told me that if I wanted the furnace to burn, I was going to have to put fuel in the furnace in the morning. From that moment on, I start my day with the Optimum Nutrition 100% Whey Gold Standard
. I buy the 5 lb. container, in Double Rich Chocolate Flavor. The 1 lb. is $21. For four more pounds it sells for $53, with free shipping. Even though it sounds like a lot of money, I just started on my second container, so the first one lasted me almost a year. I store a small amount in one of my OXO Good Grips Storage Containers, and keep the rest in the pantry. It mixes well with water. I use really cold water, and a little crushed ice, because I have found the colder the better the taste. Not that it taste bad, but with tap water it just tastes a little like drinking chocolate milk with no cold milk.
Shortly after my talk with my sister, who ps, is a Yoga Instructor, Marathon Runner, basic good health, great body, show-off, I also heard on Dr. Oz that you should have at least 30 grams of protein in the first thirty minutes after you wake up each morning.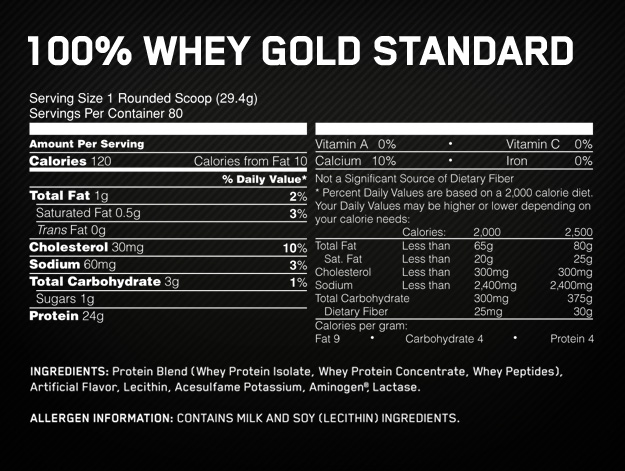 As you can see from the nutritional information above, this will give you 24 grams of protein. I include a container of greek yogurt each morning, which is another 10-13 grams added to the protein shake.
I will say that I have noticed a big difference. I have lost weight, and eating/drinking this much protein first thing in the morning really keeps me full.
I actually started with this particular brand because my son, who is also a fitness guru, drinks it after he works out. He said that almost all his workout peeps drink this particular brand because of the low sugar and carbs.
It comes in 19 different flavors; including cake batter, rocky road, or just plain vanilla.
So, whether you are a work out fiend, or trying to lose weight, or just want to add some protein to your diet, I would strongly recommend the Optimum Nutrition brand.