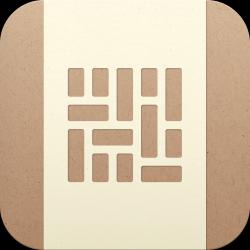 Mosaic by Mixbook is a great app for putting a digital photobook together from your iPhone. For $20, you choose 20 pictures from your iPhone and create your digital photobook and it will arrive four days later! Imagine going to a birthday party and giving your birthday boy or girl a digital scrapbook as a keepsake?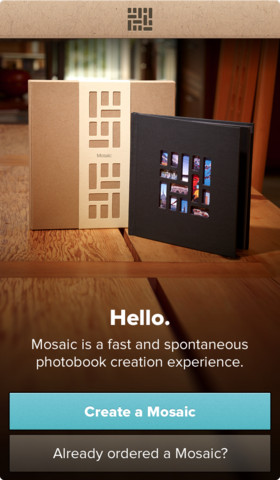 Or, like my wanderlust friend, who I admit would have to spend a little time to narrow down her favorite twenty photos from a trip, and put together a memory book of the trip.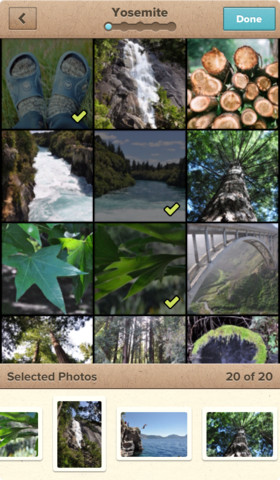 The possibilities are endless. And I love the fact that you can create the book from your iPhone. No excuses for no time to do such a thing because you could be waiting for a doctor appointment, on your lunch hour, having a coffee, and still you have all the tools you need right in front of you to make a photobook!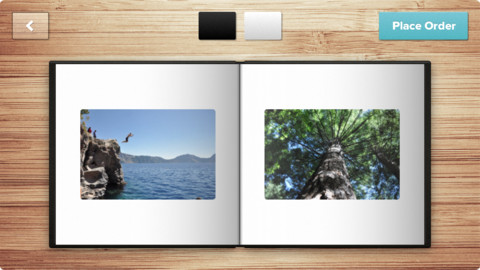 From the developer:
Create a stunning photobook in a snap from your iPhone with Mosaic.

20 photos, $20, arrives in just 4 days.

Mosaic is something entirely new. It's the photos you just took. It's an app that's fast and seamless. It's a first of its kind book delivered to your door. It's something you'll love.

• Create with a tap – Creating a Mosaic is fast and easy — just tap. Quickly pick those great birthday or BBQ photos, flip through the stunning book preview, and order.

• Choose 20 photos – Your twenty photos make each Mosaic unique.

• Realistic preview – Preview your Mosaic with a swipe through the beautiful book interface.

• 7″ square – Mosaic is just the right size at 7-inches square for anyone in the family to enjoy.

• Quality you feel – It all starts with 13 precisely machined windows to showcase your photos. It continues with a durable linen cover that feels great. Your photos are printed razor sharp on silky smooth paper engineered specifically for our presses to ensure colors are vivid and blacks are inky.

• Just $20 – Mosaics are a flat price of $20 + tax & shipping. No surprises, just a fair and honest price.

• Arrives in 4 days – Mosaics are printed within 48 hours and shipped UPS Second Day Air.
If you have tried this app or any similar, please let me know in the comment section.