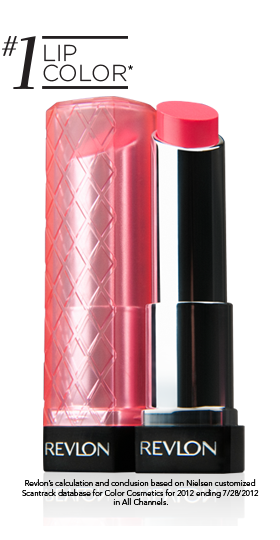 I recently met one of my friends for lunch and when I arrived, the first thing she said was "what lipstick are you wearing? I love it". I pulled out my Revlon Colorburst Lip Butter in Pink Truffle to show her, and she in turn pulled the same one out of her purse – in the same shade! She said she had been meaning to tell me about it so I could blog about it! Which, of course, reminded me I should blog about it.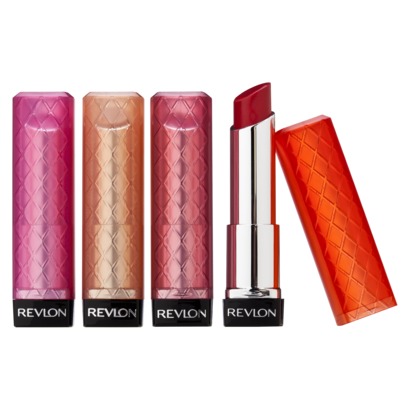 There are lots of colors to choose from. My favorite is Pink Truffle. It sounds really pink but it's more neutral. Picture below.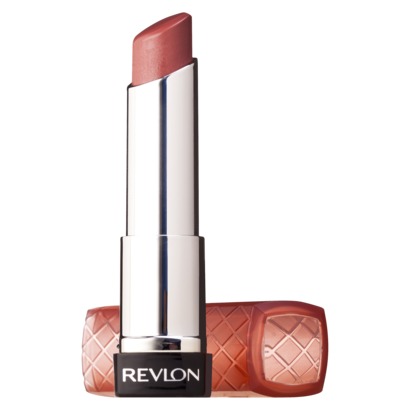 The main reason I love this line is because I have skinny lips. The lipstick is slanted, so I can use on my little skinny lips and the shape doesn't get messed up. If I start with a flat lipstick, it ends up sort of looking a little obscene after a while, and I eventually have to break off the tip and just start over!  That being said, I also love how moisturizing this lipstick is, and that it lasts a long time. Like hours!
From Revlon:
– Hydrating mango, shea and coconut butter formula boosts lip moisture by 156%
– Pampering gel formula provides super charged hydration and glides on lips buttery smooth
– Sheer to medium colour with buttery shine
– Available in 20 luscious shades
I always have to have something on my lips, whether it is chapstick, lip gloss, balm, or lipstick! And the Revlon Colorburst Lip Butter is a keeper!