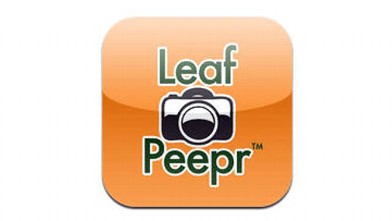 Our temperatures in Texas have finally dropped to the mid to low 90's. I cannot wait for cooler temperatures, and the leaves to change. Sadly, in our area, we don't get the magnificent colors that other states get. I've always dreamed of going to New England in the fall and seeing the beautiful colors of the leaves. I've often worried though that with my luck; I would plan everything and get there at the worst possible time. Before it was the peek season, or after. Well, that worry is now gone because you guessed it! There's an app for that!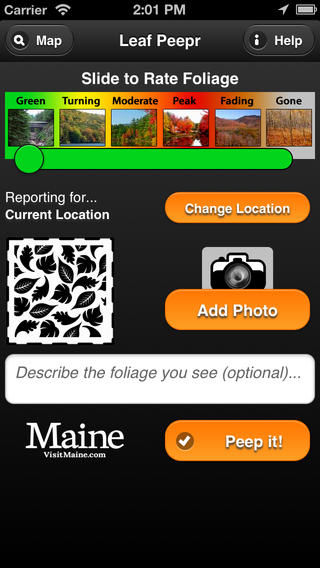 The Foliage Leaf Peepr app allows normal people, like you and me, to upload their own photos of the area to let you know what the foliage looks like at that particular moment. An added bonus for me is that I probably will never go, so I can sort of live the dream by looking at the photos as they are progressing, just as if I am there! It's a wonderful free app.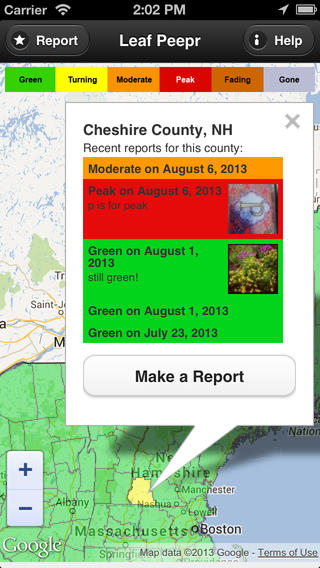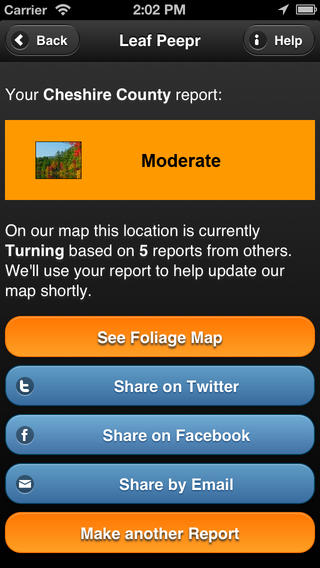 From the developer:
Yankee Magazine's Leaf Peepr app helps fall-foliage fans find and report on the best and brightest colors in the United States.

Make foliage reports (we call them Peeps!) by posting photos, writing comments, and rating foliage status for your location.

The Peak Slider lets you rate foliage as either Green, Turning, Moderate, Peak, Fading, or Gone. The current foliage color is determined by averaging other ratings in a geographic area along with your Peeps. Use the Foliage Map to find current foliage rated by hundreds of other leaf peepers.