Usually my glam alerts are about all things related to skin care or makeup, but today we are going to go a little off topic – still glam related though.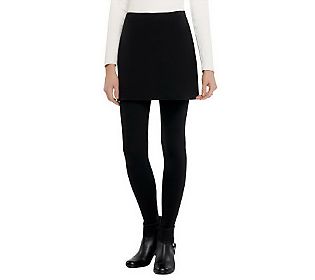 I quadruple love these skirted leggings I got from QVC so I just had to share! These leggings with the skirt attached are perfect for those tops you want to wear with leggings, but may look just a smidge obscene, or gross, if they don't cover the butt!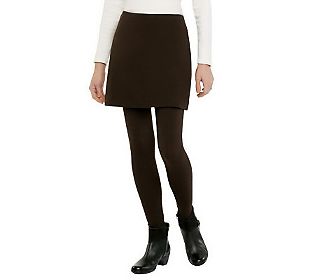 They come in black, brown, gray, and a few prints too.  I have them in black and brown and love them. They are so adorable and fit great. I actually think I could have sized down but I'm okay with my regular size. They aren't overly big and with the skirt covering the area you don't want anyone to see, it really doesn't matter if they are a little loose! Or maybe you do want people to see that area. If you got it, flaunt it. I, however, don't got it so I don't flaunt it.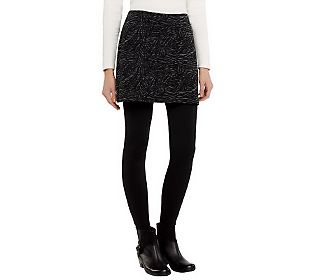 It opened up a whole new set of wardrobe combos that I can now wear with leggings though, which I am thrilled about. If you wear a top without tucking it in, the skirt just looks like a longer layered top and not really a skirt.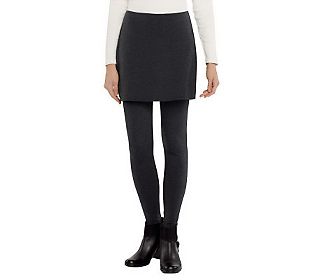 Do you wear leggings? Let me know what your favorite brand is in the comment section!