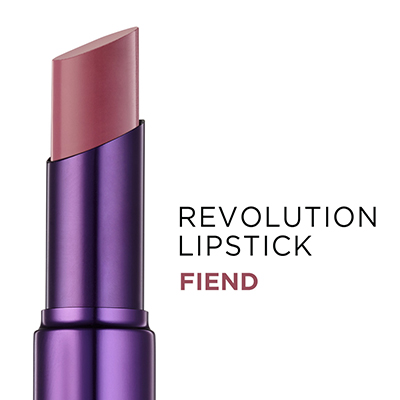 I was checking out at Ulta the other day and the clerk had the perfect – PER-FECT color of lipstick on her pretty little lips. Not too red, not too brown, not too purple, just perfect, so of course, I had to get some! Urban Decay describes the color as a muted rose.
What I also love about this lipstick, besides it being the perfect shade, is the formula. This stuff is creamy delicious and stays. on. for. hours. I was amazed that about four hours after initially applying it I could still feel it and see it on my little lippies.
From Urban Decay:
Delivers insane color payoff plus creamy shine.

Our Pigment Infusion SystemTM gives the formula its super creamy texture, insane pigmentation, superior color dispersion and extended wear.

Maxi-LipTM defines and hydrates lips while making them look plumper and fuller.

A nourishing blend of jojoba oil, avocado oil, cocoa butter and shea butter keeps lips super moisturized and cushiony soft.

Our shade range includes everything from gorgeous nudes to bold brights.
It comes in 22 shades, so even if you don't think Fiend is your color, check out the others!