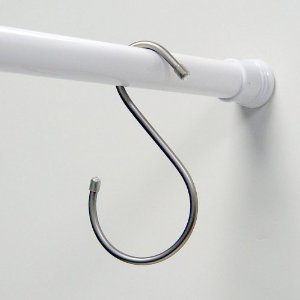 Do you ever wish you had more hooks to hang your clothes on but are out of spare wall space in your closet? Well, if you are lazy like me you do. I have hooks for my robes, pajamas, scarves, workout clothes, necklaces, etc., etc., etc.
I do what I always do and searched my beloved amazon.com for hooks that would go on my clothet rod.  Ta-da! Ba-da-bing and yee-haw I found them! The Satin Nickel Closet Rod Hook is only $4.39 and works perfectly. I have a few at the end of my clothes rod toward the wall that truly is useless for hanging clothes because I can't see them, and besides the space is clear anyway for my wall hooks!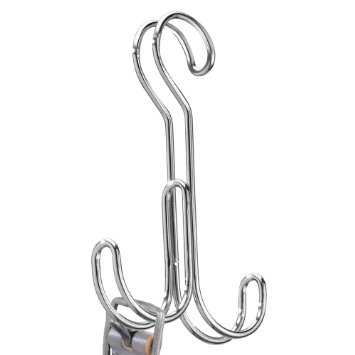 Or you can double your pleasure and organization with the InterDesign Rod Hook, which has two hooks for $5.77.
Amazon also has handbag hooks, scarf hooks, belt hooks, you could get hooked on hooks!