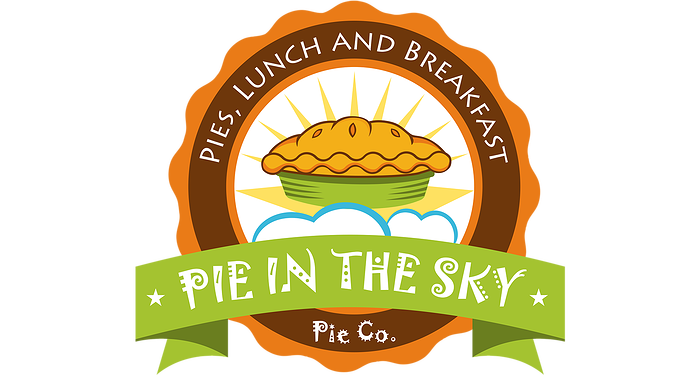 On a recent trip to First Monday in Canton, I got to sample a few of the Pie In the Sky Pie Company's pies. And boy oh boy were they good.  So good in fact that I picked up two mini pies for the hubby. Unfortunately, on the website they only sell the mini pies in a set of four. Or would that be fortunately? One mini or four? Tough decision!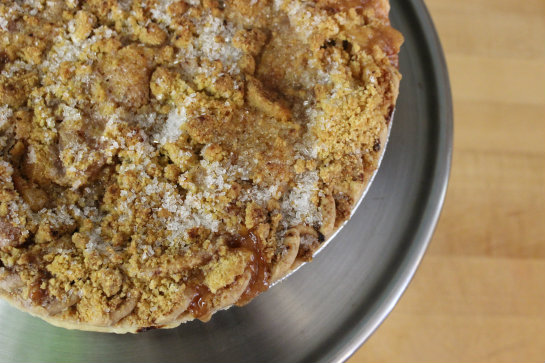 He took the Apple Streusel pie and met up with his best bud for an afternoon of guy stuff and they both wished they had a full pie! We shared the Buttermilk Vanilla Pecan, and it was yummy. I purchased the Buttermilk Vanilla because I asked the sales guy what his favorite was, and that was his favorite. Man, oh man was it yummy.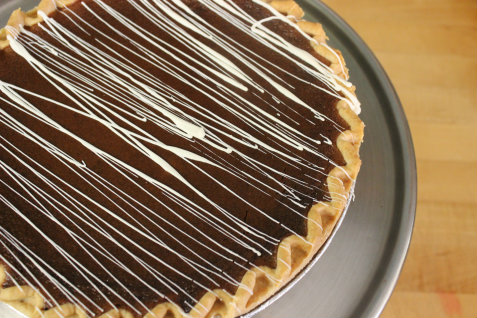 I was soooooo tempted to get the Chocolate Silk pie, but I knew I would eat the entire thing in the car on the way home. I have no self control, so I just avoid those temptations.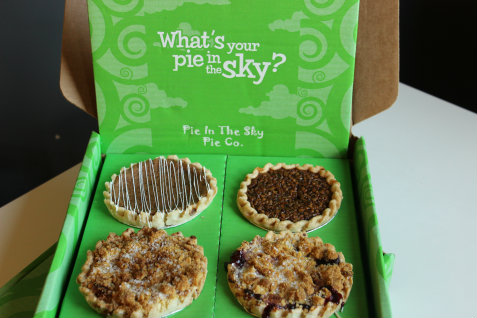 I think the four pack would make a great gift for someone far away, who might be sick or recovering from surgery, or needs a little pick me up. I also think the full size pies would receive the same excitement for someone to get in the mail. I would be excited! And I can GUARANTEE you that I will be placing a big order for these yummy pies for my Thanksgiving crowd!
They are based in Conroe, Texas, so if you live close by, I would definitely stop in and have a meal and pick up a pie!