My dear friend Sally-Gally got me hooked on soma.com. Sorry boys, this post is not for you unless of course, you are shopping for a gift.
I think they are most famous for their "Vanishing Edge" line of bras and panties.

No visible panty lines with the panties. More importantly, for those of us over the age of 40, no visible icky back fat with the vanishing line bras. And, I might add, the most comfortable bra I have ever worn! Quadruple love!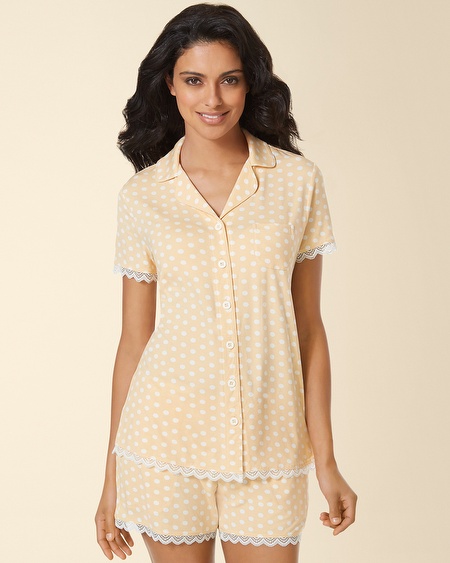 They have a wonderful line of sleepwear. Don't you love this cute pajama set? They also have gowns, robes, and slippers. Swoon.
Soma also carries a really cute line of dresses, loungewear, and swimsuits. AND, there is always a coupon out there if you look hard enough.
Soma is part of Chico's, so you know it's good quality stuff. Do yourself a favor and sign up for their passport program. You receive a discount on every purchase, and you get all those yummy coupons and sales emails.