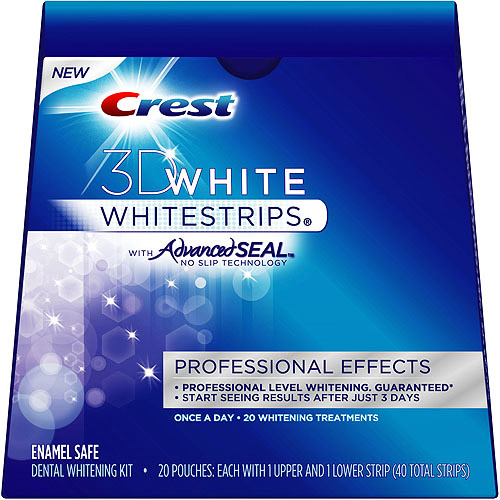 Years ago, I tried teeth whitening strips, and liked them, but was unhappy with how hard it was to keep them adhered to my teeth during treatment. I started using the whitening gel with trays, and was also happy with the results, but let's face it, that was sort of a hassle. So, I decided to give the strips a try again, and was very pleased with the results I got from the Crest 3D White Intensive Professional Effects Whitestrips in just a few weeks. Very, very pleased. So much so, I'm willing to share with you my before and after photos. The before is my coffee stained icky teeth, and after is my pearly photo-ready whites!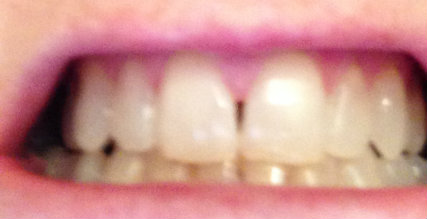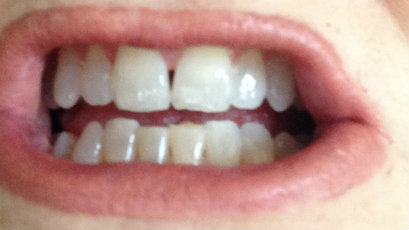 Quite a difference for about $35, wouldn't you say? Don't judge me. Just look at the toofers!
I purchased mine through drugstore.com, but naturally, as with all things I love, it's no longer available. I checked with crest.com, and they still make these, but I will not be giving you a link to Amazon, because they are from third party sellers there and WAY overpriced. You can find them at Walmart, or any other drugstore or superstore.
I was very pleased with the way the strips adhered to my teeth and stayed on. I was also pleased with the thirty-minute treatment, while still being able to speak (without trays in my mouth) and go on with my daily function. Also, I didn't get that sensitivity that I had before after using a whitening strip.  I call them zingers! They are a little shooting pain that lasts for half a second.  Not with these.
My packet also came with two 1-hour express treatments, which I gave to my son to use before his engagement photos. I'll let you know if he ever gives me any feedback or actually uses them!