My brother recently told me how much he loves shopping at diapers.com. Full disclosure, he has children in diapers, I do not, and so I have no personal experience with this site.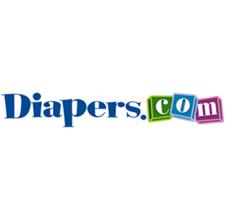 According to Bubba, diapers.com will match any price you find for the same product elsewhere if you call customer service. He found baby monitors he wanted to add to his order but they were higher on diapers.com than another site. When he called they immediately matched the price and added to the order. He loves great customer service. Who doesn't?
Diapers.com is partnered with soap.com, so you can order from both sites to add to your order to qualify for free shipping. (Very similar to the drugstore.com/beauty.com arrangement). The site offers not only diapers, but also formula, bedding, toys, clothing, and gift ideas. If you have young children, or grandchildren, please check out this site and let me know what you think! I love comments!