Urban Decay 24/7 Glide-On Eye Pencil is best eyeliner out there! You believe me, right?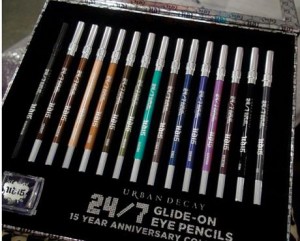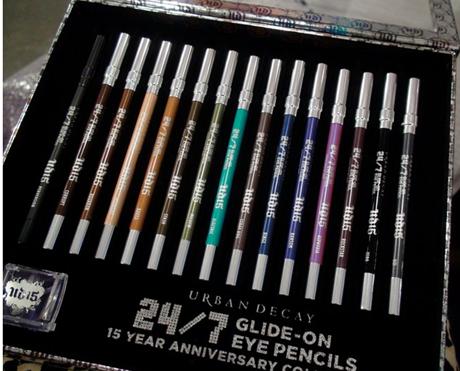 The picture shown is Urban Decay's Anniversary Collection, which I'm posting just to give you an idea of all the various shades they offer. The eye pencil is typically $17-$18 each. If you are daring you can purchase this entire collection valued at $264 for $92 on amazon.com. You can purchase individual pencils at either beauty.com http://bit.ly/eN9mGW or amazon.com. I've tried Rockstar (plum) and Deviant (blue).
My favorite thing about these eye pencils are that they are so creamy. They glide on (ha, just like the name) without tugging your eye, are waterproof, and last all day long. They have some really funky and fun colors that let you step out of your shell and go a little wild! They have normal colors too so don't let that stop you!
Have you tried any of these eyeliners? If not, what is your favorite eyeliner? Do you call it an eyeliner or an eye pencil? Please share in comments section!