A friend of mine recommended this product to me over a year ago. (Note:  if you want to be my friend you have to recommend stuff to me). She has the original Clarisonic. I, being the cheap person that I am, purchased the travel size version, the Mia. The original version has multiple speeds while the Mia only has one. Both are completely waterproof. I immediately noticed a significant difference in my skin. Surprisingly, I discovered that I really wasn't cleaning my skin as well as I thought, because I would wash my face, then use the Mia, and could see the amount of makeup it took off of what I thought was a clean face!  I was hooked.
Here's the technical description of the product:
Developed by the lead inventor of Sonicare®, Clarisonic® uses patented sonic technology to gently yet deeply cleanse pores of environmental toxins, makeup and bacteria ~ without abrasion or harsh chemicals.
Unlike superficial cleansing, Clarisonic removes greater than 6X more makeup and actually increases product absorption – making the skin more receptive to skin care ingredients (up to 61% in a recent study). Skin is demonstrably hydrated, more even-textured, and suffused with a beautiful glow. With regular daily use the Clarisonic reduces dry skin patches, oily areas and blemishes. Pore size, fine lines and wrinkles appear smaller. Gentle enough for most skin types. Waterproof and rechargeable for use at the sink and the shower. Used and recommended by leading dermatologists and cosmetic surgeons. Pampers skin with instant softness, with just 1 minute. Gentle enough for use twice daily. Clears pores of environmental toxins, makeup and bacteria ~ without abrasion or harsh chemicals. Clinically shown to remove more than 6x the amount of makeup. Increases absorption of moisturizers more than 60%. Is based on real science with patented technology. Used by leading dermatologists, cosmetic surgeons and Spas.

The full size Clarisonic runs about $225, and can be purchased at Amazon or drugstore.com. The Mia runs around $125, and can also be purchased from Amazon. (drugstore.com has it for about $150, so I'm not giving a link). Both come in an assortment of colors, so make sure to get the color choice you love. They each come with the Clarisonic cleansers, which cost approximately $25 to replace. I use Burt's Bee Deep Cleansing Cream, which is $8. It smells great and is much thicker than the Clarisonic cleansers.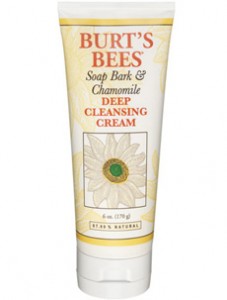 I cannot begin to tell you how clean and youthful your skin will feel after using this!