I love looking at websites for items I have purchased in the past, because I always find out new information on the sites. Take thewritedesigns, for example. I thought they just made styrofoam party cups, but they have so much more on their website. I'll get to that in a minute, but first, since summertime is fast approaching, let's get to some fun cups you can order for any of your parties or gatherings!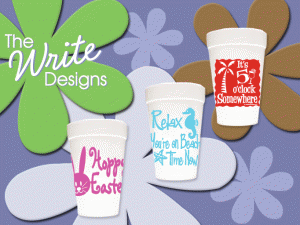 You order by the sleeve, and each sleeve contains 25 styrofoam cups, each 16 ounces.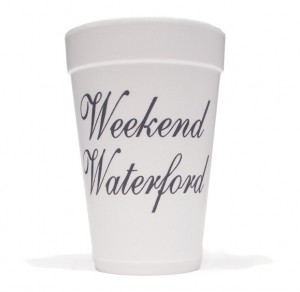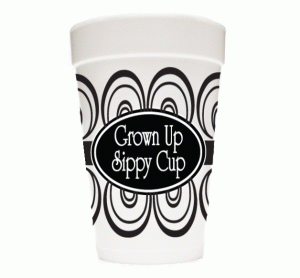 Not only can you select from an abundance of premade cups, but you can also customize. How cute would this be for a wedding, or even to customize one for an upcoming graduation?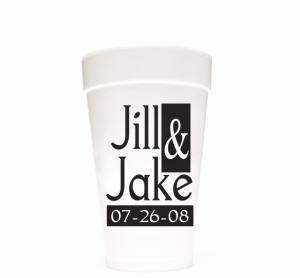 Forgive me for the last three photos, they do have a lot of colored cups, I seemed to have focused only on the black and white ones!
We have cups that I use for Thanksgiving and Christmas; it saves on washing all those glasses that seem to multiply in your house when you have guests! My husband and son each have their own stash of their alma mater (Texas Tech and Texas A&M) that they use when tailgating.
Now, as if that isn't enough cuteness to share with you, when researching the site for my dear readers, I found that in addition to custom cups, they can do custom napkins, embossers, stampers and stickers! Plus they have an array of koozies. Party on!