My wanderlust friend was carrying a baggallini bag recently on one of our excursions.  I asked her about it and she told me that she discovered the baggallini brand recently and learned that two flight attendants recognized a need for more fashionable, yet functional totes and travel accessories, and designed the line.  All of their merchandise is lightweight and made with water resistant fabric, so the ideal thing for travel.
Here are just a few of the bags I found that I liked.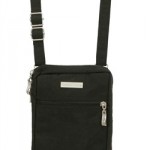 This is just ideal for shopping. Small enough for the essentials: money, cell phone, ID, and lip gloss.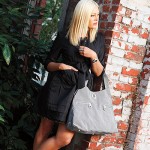 Great for carry on – big enough to put laptop/iPad and all your carry on needs. You could even stick the small wallet bag in.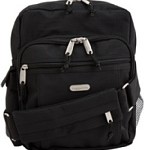 Great for those all day sightseeing trips – room for water, camera, snacks, etc.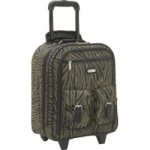 I love the daytripper because its big enough for a change of clothes and the all important makeup, and can easily fit under your airline seat.  You know, just in case your real luggage gets lost.  Not that it would ever happen. . .
All items come in an assortment of colors so don't think you are limited to the color choices I have shown you.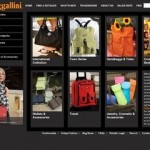 I hope you are planning a spectacular summer trip.  Please leave me comments on where you are going this summer.