One of my favorite stores is Z Gallerie.  I could wander around that place for hours, go back the next day and see stuff I missed the day before. Their website is just as enchanting as the store.
I love this beverage dispenser. If I had big gatherings I would definitely own this because of the ability to have three different beverages in one container. I don't have big gatherings, so I need you to buy this and have me over. I think a great combo would be sangria, margarita, and mint julep. But it's your party. . .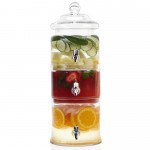 Here's another unique beverage dispenser that has a separate section for ice. You can add fruit and make it look all decorative and fancy.  It would be great for a smaller gathering. Which of course, I don't have. So again, buy it and invite me over.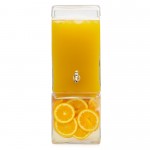 Z Gallerie has beautiful frames that are works of art. I have some of them, and have given them as gifts.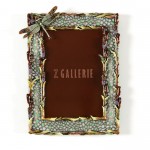 Distinctive clocks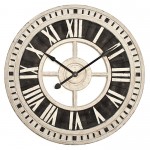 Listen, they have everything. Furniture, bedding, accessories, lamps, mirrors, art, and rugs.  If you are looking for it, they've got it. If you have a store in your area, definitely check it out. If not, on-line shopping is always fun. It is for me anyway.