Grandparent's Day is September 11th.  I wanted to give you some ideas that would give you enough time (hopefully) to personalize and receive in time. Wonder if my granddog will be getting me something?
Here's a few ideas from etsy.  I've sung the praises of the etsy in a previous post.  They are a one stop marketplace for handmade items.  If you are looking for a unique, one of a kind gift, etsy is your place.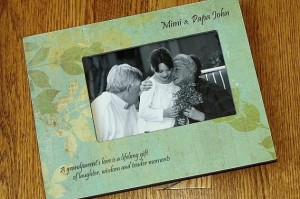 Cute frame for $36 from etsy seller LulieDecorDesigns.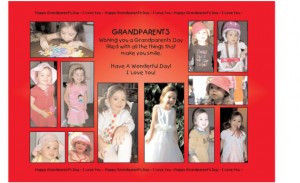 Photo collage for $10 from etsy seller Craftsbymrsg.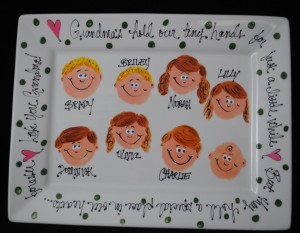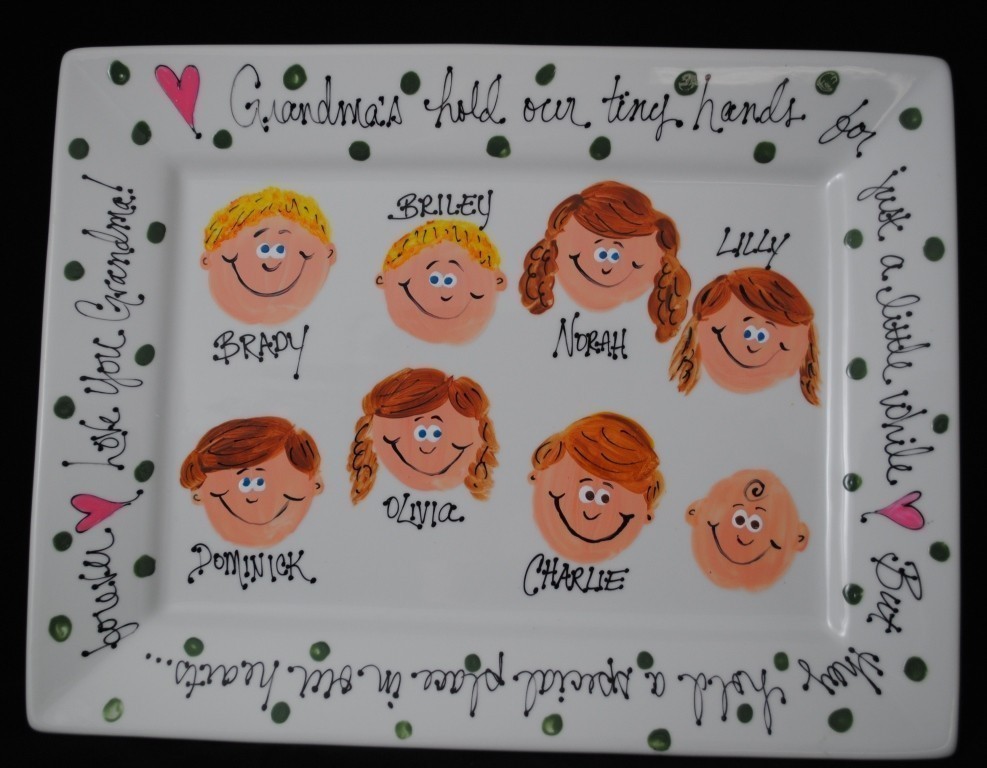 Handpainted platter for $45 from etsy seller Cherman47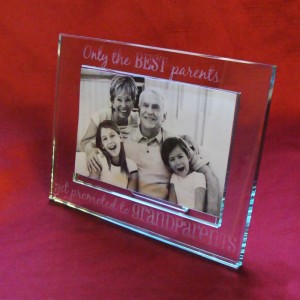 Glass frame for $30 from etsy seller Kristenalane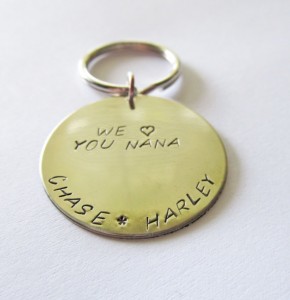 Personalized Hand Stamped Keychain for $9.95 from etsy seller Rmsmith09.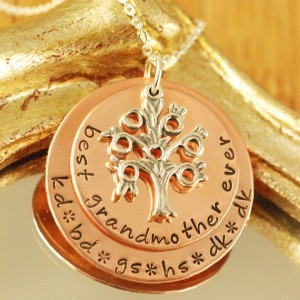 Personalized Hand Stamped Necklace for $55 from etsy seller Anniereh.
Be sure and check out these vendors' other store items.
Don't forget to check out my previous posts for personalized gift ideas which would be great for a grandparent.
I hope this helps in giving you some ideas for your grandparents.