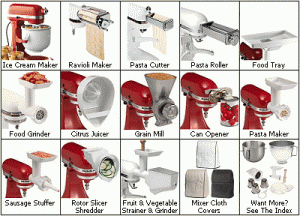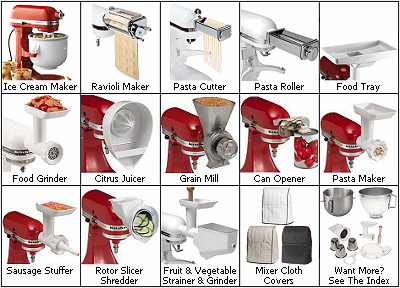 The KitchenAid Stand Mixer does everything. It is my little kitchen helper. In addition to using it as a great mixer, you can make pasta, grind food, make dough, and even make ice cream. Ice cream. I wish I had some right now.
Several years ago I finally made the plunge and bought it. It is a purchase, I know. Not your usual $19.99 appliance. I have a friend who has had hers for over 20 years and prayed it would break so she could get a new one. Hers was in the boring white color and now there are so many fun colors out there to choose from. Mine is gloss cinnamon and looks so good out on my kitchen counter. I use mine mainly for baking. The thing I love the most about the KitchenAid Mixer is that I can gather ingredients while the mixer is working, and by the time I get everything in there it is done! Plus there's the no wear and tear on my arm feature. It makes it so much easier and fun to whip up a little something. If you do a lot of baking during the holiday season you will quadruple love this thing.
Now comes the hard part. There are several versions to choose from.  Here is a link to amazon.com's buyer's guide. I think the main thing to choose from is whether or not you want a tilt head or a lift. I have the lift and certainly have no complaints.
There is the classic mixer, which retails for $199.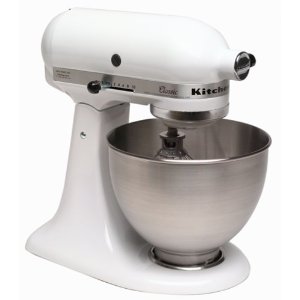 The artisan series, which retails for $237.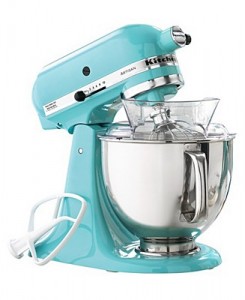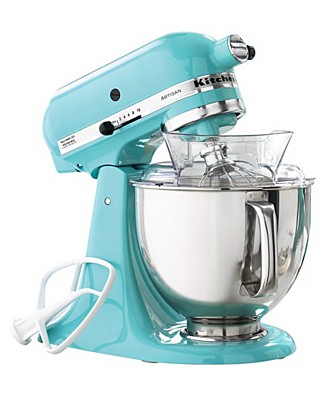 The Pro Series gets you up to $367.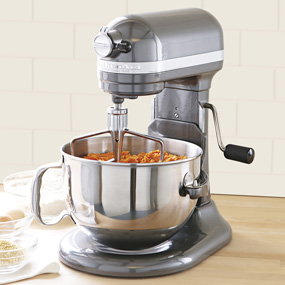 All mixers come with a wire whip, beater, and spiral dough hook. You can find additional accessories here. My favorite is the beater blade, which scrapes the sides of the bowl while mixing. You know, so then you really don't have to do anything.