Two, four, six, eight – who is ready for some tailgate? (I try, people) I found some really cute items for a tailgating or football party that I wanted to share. Probably not something guys are into – cute tailgating items – but I am. I hope you are too.
The Go-Plate.  Reusable plates with hole in center for your drink – 21 for $27.50 or 42 for $48.50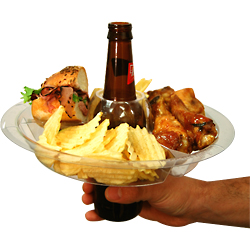 I also found a website that has lap trays for a limited selection of teams.Right now they are all out of stock, but if you go to masterbuilt.com, and search for lap trays, you can see which ones they have and continue to check stock if it is one that you want. I am only including this because one of my dearest readers is crazy about this team: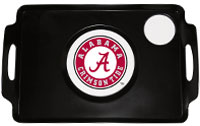 Simplystellastudio will make a custom team platter for you for $30.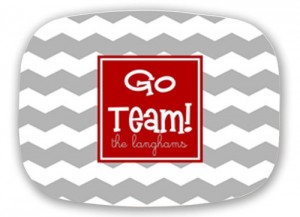 A rolling cooler from Brookstone for $50. In addition to NCAA teams, they carry coolers for NHL, MLB, and NBA teams.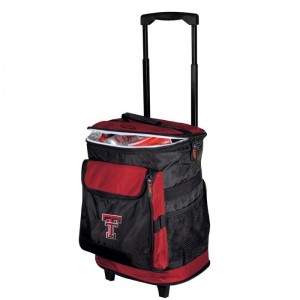 And for the grill?  Try Southwest Pepper Grillers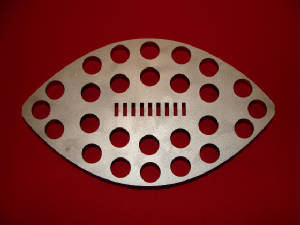 Be sure and check out their "idea" page for some yummy ideas.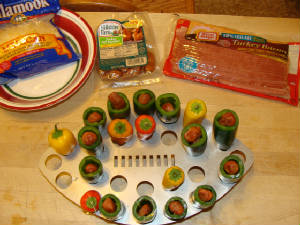 You can order team tablecloths for $40. Personally, I would go to a fabric store and just purchase a few yards and throw it over a table. They have all sorts of sports team fabric. I'm sure you could get several yards of fabric for a lot less than the pre-made tablecloth. I doubt anyone would care that there wasn't a hem.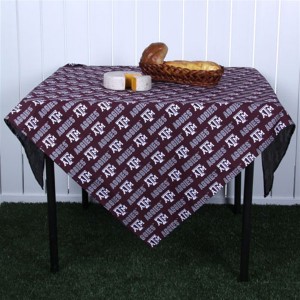 I hope this gives you some great ideas for tailgating.  Go team!