I have been shopping Oriental Trading since the dark ages before the world wide web. That's right children, in the olden days we used to get catalogs in the mail to find our treasures. Oriental Trading has always been a great site for party favors. My BFF purchased baby items here for baby shower table decorations. She's smart like that.
How cute would these toy filled jack-o'-lanterns be for a school party? Two dozen with prizes inside for $10.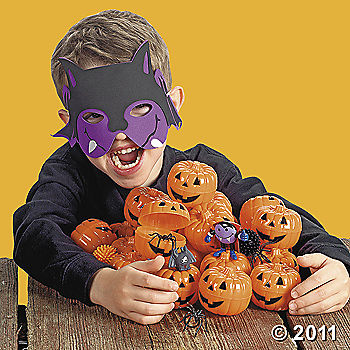 When I worked at a bigger office I would always get some little magnets or pencils to hand out to co-workers. 24 pencils for $4. They thought I was thoughtful and festive. I know I'm cheap.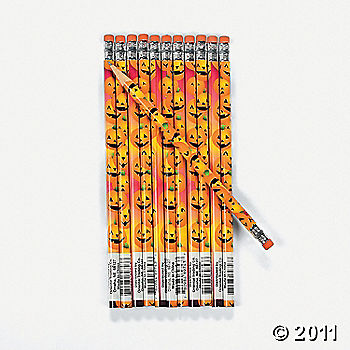 How about 250 fall leaves for $4?  So pretty on the Thanksgiving table.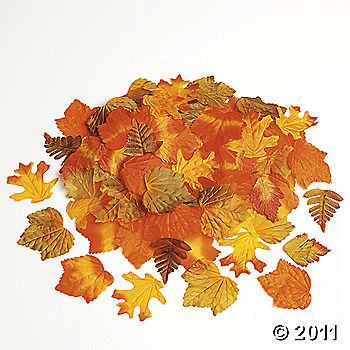 That's just a few ideas to peek your interest. They have party favors for all holidays, birthday parties, weddings, themed parties, baby showers, and a ton of kids' toys and craft projects.  75 years in business. I cannot confirm that as I am NOT that old, but they have been around a long time so they are doing something right!