A few years ago one of my dearest friends gave me a beautiful Swarovski Christmas ornament. Every year now when I get it out to put on the tree it makes me so happy. It was so extravagant, and I didn't deserve it, but golly-gee I'm thrilled to have it. I treasure it. I treasure all my Christmas ornaments. Each one tells a story or reminds me of a certain period of my life. My tree is one of those that take a lifetime to put together. Here's a pic: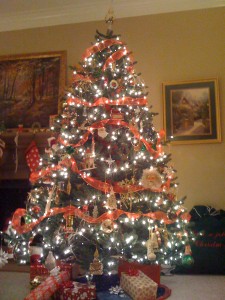 I think it's the prettiest tree out there. And my Swarovski ornament is in there! Can you find it? I call this my thousand points of light tree because it has 1000 lights!
Anyway, back to my website of the week.  Swarovski is known for the highest quality of cut glass.  Each piece is absolutely stunning.
Look at some of the ornaments: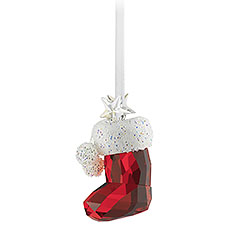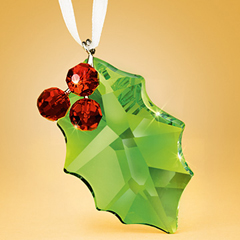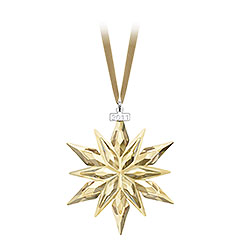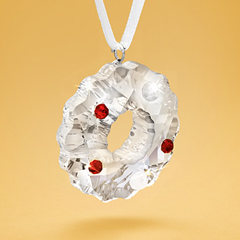 Swarovski is known for its adorable figurines.  Here are a few Christmas themed: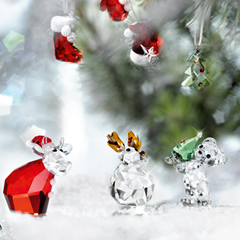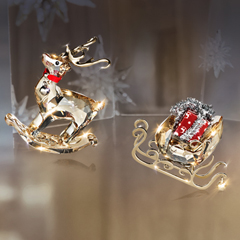 Swarovski also carries a great line of jewelry. You would be hard pressed not to find something for yourself or someone else at this store. And if you are lucky enough to have a Swarovski store in your area, please go inside and look at all the treasures up close!