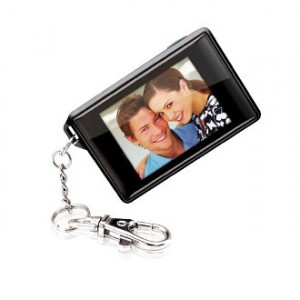 A great gift idea to give to a parent or grandparent is a digital photo keychain. You can find these at Target, Walmart, Best Buy, Brookstone, or online at Amazon for around $10. Load them up with pictures of the kids, pets, or yourself, and you have a great gift that will be well received by anyone.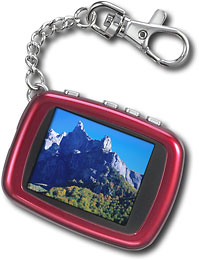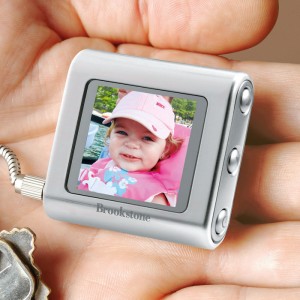 The Brookstone version is $15 and holds 100 photos.
It's like the "brag book" that my mom used to carry around with photos of her favorite grandchild, except this version is much more compact, and holds a lot more photos.
Let me know if you have ever given a digital photo keychain to someone in the comments section.