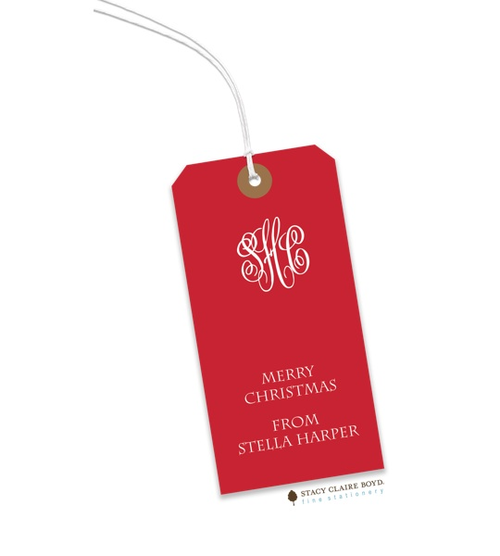 Aren't these personalized holiday gift tags adorable?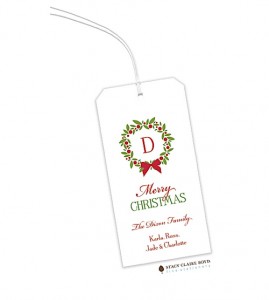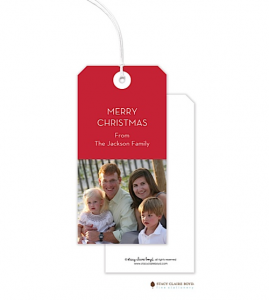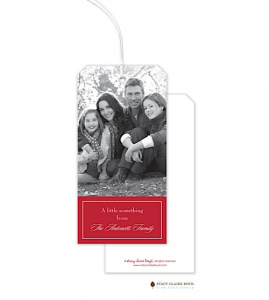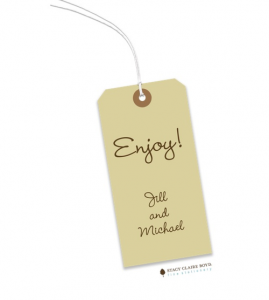 I thought you would like them! 24 personalized tags for $26 at Stacy Claire Boyd.  This is a great gift idea for someone or stock up for yourself.
Check out the rest of the website while you are at it.  If you haven't already ordered your digital holiday cards, this would be the place to go!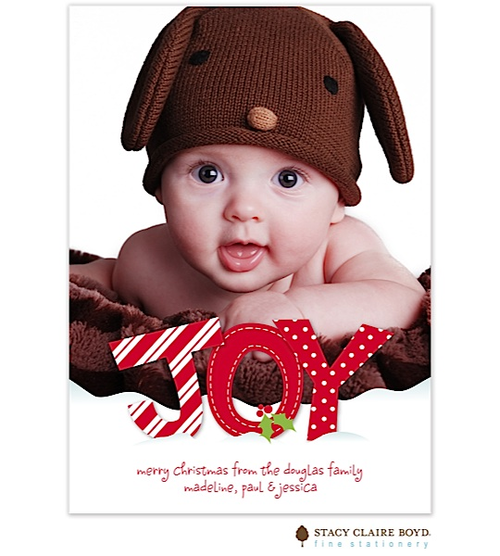 I want that baby.  Do you think I could use that picture on my Christmas cards?
Stacy Claire Boyd has great digital Christmas cards, announcements, business cards, party invitations, stationery, baby announcements, wedding invitations, and much, much more.  I love this site.  Not your ordinary designs. Exceptional quality and individuality.
How is everything going for you this month? Are you one of those people who already has the presents wrapped and under the tree, and your cards sent out? I usually am very organized but for some reason this year I just seem to be behind on everything. Better go wrap a present or two right now!