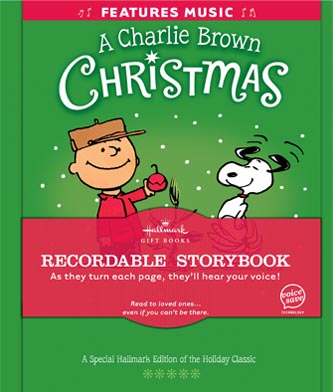 If your grandchild, niece, nephew, or special little one lives away from you, a great gift to think about giving is a Recordable Storybook from Hallmark. You record your own voice reading the story and then send to the child. All kids get so excited to hear their relative's voice and special message to them! It is a fun gift, I think more for the giver than the recipient. Aren't those the best kind? How many toys can a kid have after all?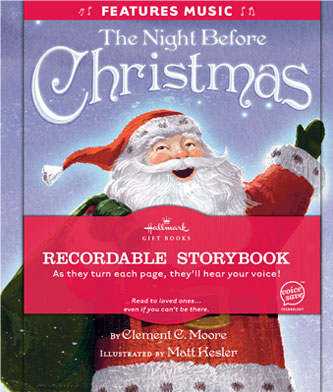 With multiple options to choose from, you can purchase a different one for each child, if they all live in the same household.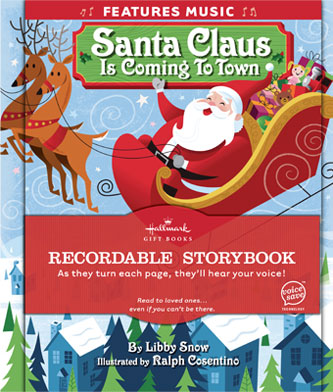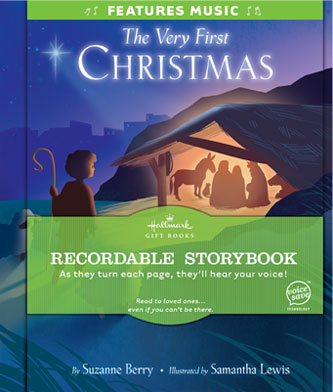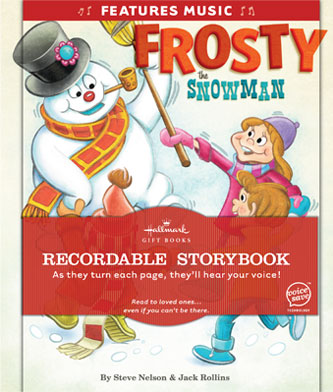 It is also a great idea if you have a family member in the military to record a book for their child.  The USO at my airport, DFW, offers all military being deployed from the airport to have the opportunity to be videotaped reading the book to the child, and then the USO sends the videotape and the book to the child, at no charge.  When I first heard of this, I immediately sent a check to the USO to help fund this, and have done it every year since. It is such a great idea, and if the USO in your area doesn't offer it, then purchase one of the Hallmark recordable storybooks and if possible, videotape it also.
These recordable storybooks are available at all Hallmark stores.
Hallmark carries a wide variety of recordable storybooks, not only Christmas-themed. What a treasured gift to give a child of your voice, which (according to Hallmark) will last even after the battery is changed.  I wish I had a book that my mom read to me, even at my age. Do you think I should get one for my son for Christmas?