Years ago I bought everyone in my family a Life Hammer, which is a tool that will break out the window in your car if you are trapped in water, or cut your seatbelt if you can't get out of your seatbelt in an emergency. It ended up in a place where I couldn't have found it if I needed it because it was too big. A few years ago I found a keychain version of the same thing, called ResQMe. I'm a little obsessed with safety if you haven't noticed. Working for 30 years in personal injury law will do that to a person.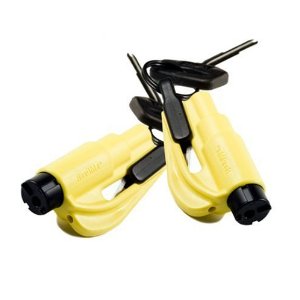 ResQMe is the perfect size because you can attach it to your key to use as a keychain, or, like me, you can keep it in your ashtray for quick access. I keep mine there because I have one of those push start cars so I don't have an ignition switch that this could hang from.
I was reminded of this device recently after watching the family whose car ended up upside down in a river after swerving off the road. A rescuer had to shoot the window out of the car to get the kids out. Two were unconscious, and one was conscious but couldn't get out of her seatbelt.
We live in an area where we really aren't around any lakes or rivers, but we do live around a lot of mcmansions that have those big ponds in their front yards with water features. A few years ago a car with five passengers actually went into one of those shallow ponds and they all drowned, so everyone, and I mean everyone, needs something like this in your car.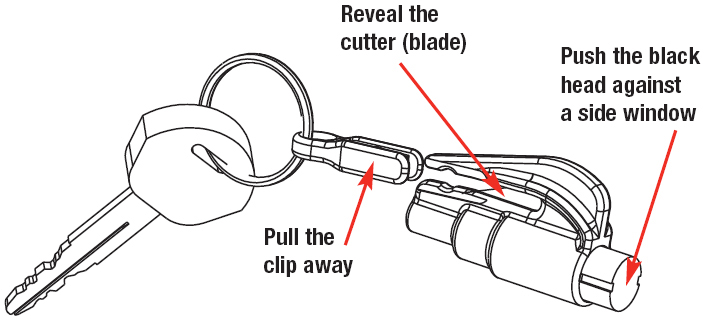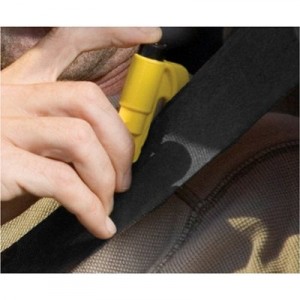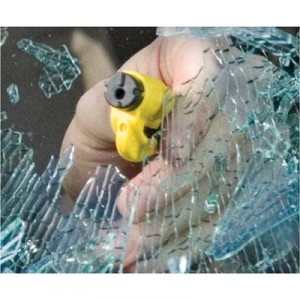 ResQMe comes in a pack of two from Amazon for $17.95, with free shipping if you spend over $25. I always have something saved on my wish list to bring the total up to $25. It comes in your choice of black, red, yellow, green, blue, or orange.
Please purchase this for everyone in your family who drives a car. I hope it's something you never have to use.