It is not easy being me. Quite frankly, it's a full time job. It takes a village. I'm old. I've mentioned this, no?
I thought all makeup brushes were the same until I discovered Sigma Makeup Brushes. Lordy, are they nice! They make me feel very glamorous when I use them, and that makes me very happy.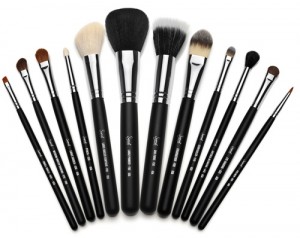 They are long and sleek. They don't shed. I only have a few of the eye brushes, but I adore them. They do a great job on blending eyeshadows, etc.
This one is my favorite:

The P80 is the Sigma Precision Flat brush. It is small and dense, and perfect for buffing small areas. I use mine to blend in the concealer/corrector/highlighters I use under my eye area to pretend I don't have those dark circles. It does a great job.
If you wanted to get a few to start out with, I would try the Sigma Precision Eyes Kit for $49.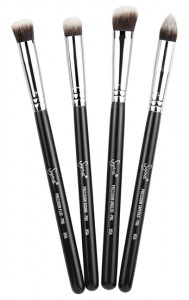 It gives you four great brushes, including the P80 Precision Flat, the P82 Precision Round, which mimics using your finger to blend, the P84 Precision Angled for contouring, and the P86 Precision Tapered.
I promise you the Sigma brushes will become your new favorites, just like they have become for me.