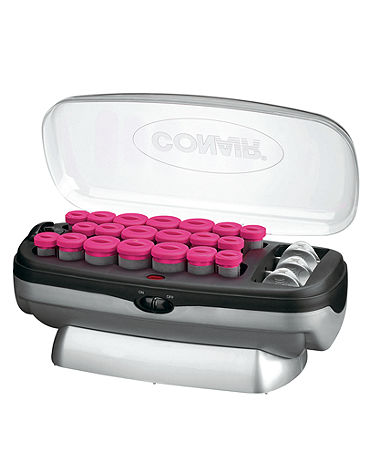 I have the finest, straightest, thinnest hair; unless I want to go au natural and then it's curly sue. Weird, huh? I used hot rollers in the past, and always thought they damaged my hair too much, and were way to hot to handle. I've used the curling iron for years, and sit and hold each curl to the count of 30. I decided to try hot rollers again after hearing that the new ceramic ones heated up instantly, and curled really well. Low and behold, they are so much easier than the curling iron, and I spend a lot less time on my hair. I used to blow dry with the brush to shape, and then curl, and hold, and pray that the curl would hold, and sometimes spray hairspray on top of the curling iron while on the top of my head to make it hold. I live in a very humid area, so sometimes it would take that just to keep the curls in long enough to walk out the door. Now, I blow dry in a minute, without worrying about styling, and then put in hot rollers, which really takes less time than holding each curl in the curling iron. If I have a lot of time, I will leave them in and get on the computer, or do a few errands around the house. But if I don't have any time, which is more often the case, I can just curl, pick out my clothes, and then take the curlers out. They take a minute to heat up too.  With the old hot rollers, it took at least 10 minutes to heat the dang things up, then they were so hot you could hear your hair singe!
I purchased the
Conair Xtreme Instant Heat Multisized Hot Rollers
 for $30. I picked these because they had assorted sizes. If you have longer hair you may want to get jumbo rollers, or smaller if you have short hair. The main page on
amazon.com
has an assortment to choose from. The price also can be a lot if you want to spend more. I will tell you that I tried the T3 hot roller set first, and for $100, and I was very disappointed in them. Most of the T3 hot rollers wouldn't even heat up.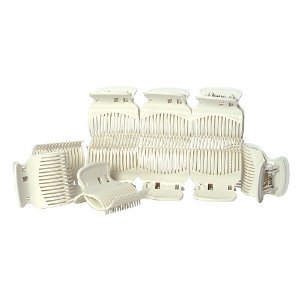 One tip, the clips for the Conair rollers kind of leave a crease in your hair. I purchased these Conair Professional Clips (10 for $7) and they work a lot better. Even with the extra clips I spent a lot less on the Conair that the T3, and I really love the results.
Most all of the new rollers are flocked, and with the ceramic technology, it transfers the heat better, and makes the curls last longer. Plus, it's much better on your hair.
Do you use hot rollers? Curling iron? Straightener? Let me know in the comments section.