I have shared with you before that even though I do not have small children, or grandchildren, I have several children's apps on my iPhone. Makes me sound kind of creepy, huh? Well, I am anything but creepy. I keep children's apps on my iPhone to entertain children at my office when the parents come in with their kids. This always happens more frequently in the summer.
I also keep my nieces and nephews entertained when they come to visit. Makes me kind of the cool aunt. Oh, and it makes the children quiet. Score!
Animatch is a 99 cent app but well worth it. I have had in on my iPhone for years, and it is always one that the small kids love. It not only is a matching game, but it makes animal sounds too.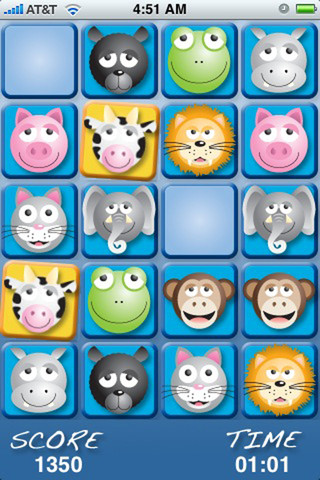 Great for learning animal sounds, and memory skills. So while they are being quiet they are learning. It's a win-win.