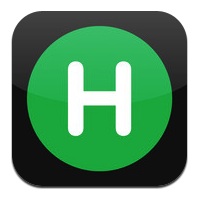 With summer travel upon all of us, I wanted to tell you about HopStop, a free app that is very useful in navigating your way around a city. My friend Sally recently went to New York City and said that this app was invaluable! You link it up to your current location and where you want to go and the app will give you door to door directions to your destination. It also gives detailed directions on what subway to take, and even how many stops you will make before your exit. In addition to subway information, it provides the same information for all public transportation.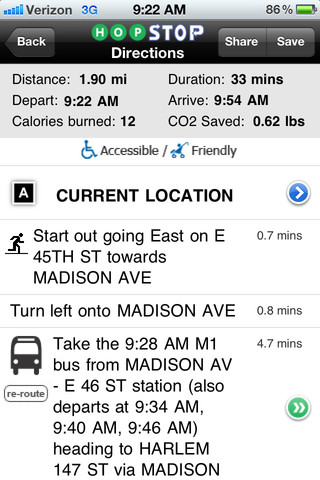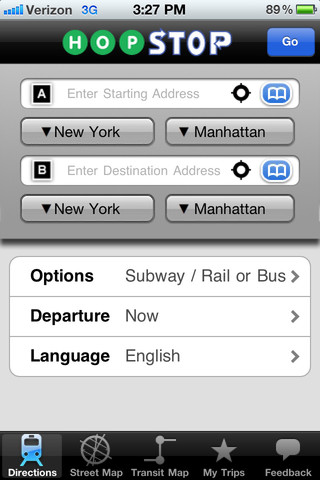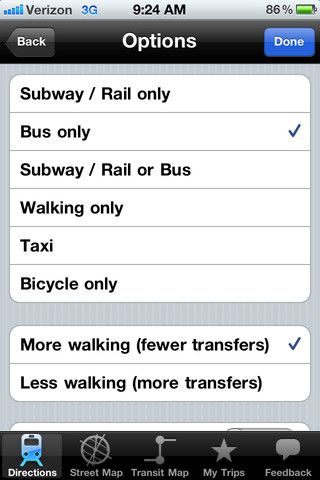 From the HopStop website:
Get door-to-door transit, walking, biking, taxi and hourly car rental directions in over 200 cities worldwide. You can also find places to visit, eat, drink, and sleep in our City Guide.

With HopStop you can:

Get directions or find nearby subway stations and bus stops with our free mobile apps
Send directions by email directly from our website
Plan a trip with multiple destinations
Estimate travel time and cost for a taxi
Get estimates for calories burned and carbon emissions savings for your route
Find wheelchair accessible and stroller friendly routes
Check out Real-Time Alerts and Planned Service Changes
See Transit Maps and Schedules
Do Nearby Station searches
So, before your next trip, check out hopstop.com to see if your destination is one that is on the HopStop app tool.