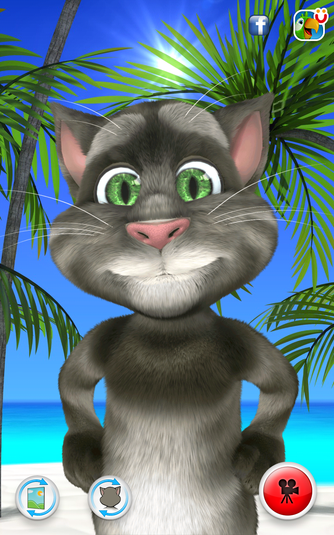 If you want to make your friends have a little laugh, or think you are crazy, or cheer someone up who is having a bad day, I suggest you get the free Tom's Messenger app. One of my friends sent me a text message last week using this app, which cracked me up, so I immediately downloaded it, and sent messages out to my friends and family, which cracked them up. Everyone needs a laugh at least once a day, right?
Tom the cat and Ben the dog are free. There are others you can add if you want, but they aren't free. Tom is hysterical enough. I tried Ben but he's voice is a little deep and makes me sound kind of scary. You press record, and your message is recorded in a funny version of your voice, with an animated animal delivering the message. You can send the message via text, gmail, or Facebook. You can also pick from backgrounds that are included in the app, or take your own background shot, which is what I did.
So, add this to your app library and make someone's day today!