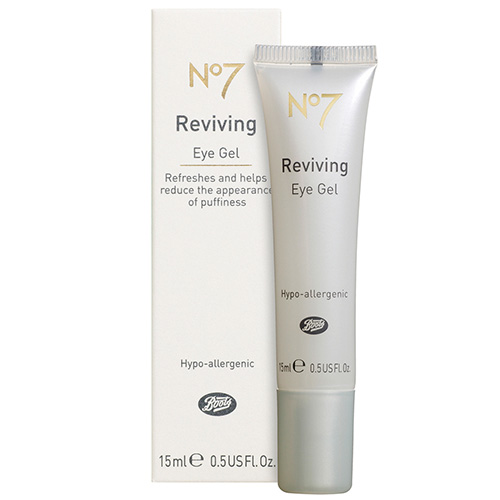 Every day, I age. It's a fact, Jack. I picked up this Boots No.7 Eye Gel earlier this year from Target. I decided maybe a gel under eye cream, instead of a cream under eye cream (that makes sense, right?) would help with these durn creases in my makeup I keep getting. I was right. I love when that happens! It's also very soothing, and seems to help keep those creases at bay.
From Boots' website:
Wonderfully calming and cool with witch hazel and horse chestnut, it helps reduce the appearance of puffiness and dark circles, so the skin around your eyes looks and feels revitalized. Pro-vitamin B5 moisturizes the delicate eye area for silky soft skin.
Boots states that if you keep in your fridge, you will get the maximum cooling benefits. It also states that you can reapply throughout the day to refresh your eyes. I just use my Evian Spray for that.
I am a huge Boots No. 7 fan. I think they have very good products, and they don't come with a huge price tag. Let me know in the comments section if you have tried any of the Boots products, or if you have a good eye cream or gel I should try! You know I'll try anything you recommend!