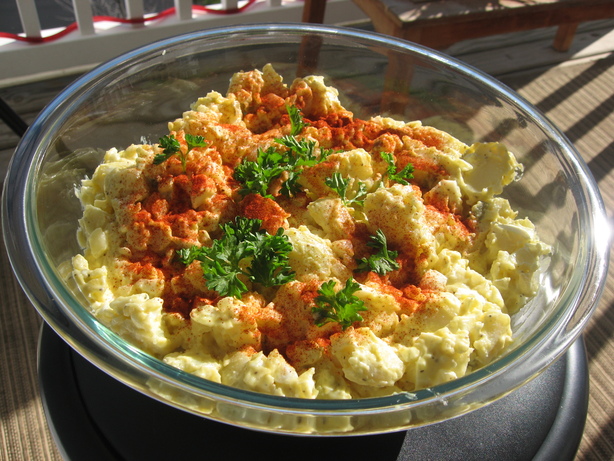 What I wouldn't give for some of my mom's fried chicken and potato salad. Do you have some favorite that your mom used to make, or still does, that was her specialty? My mom was a GREAT cook, and I think one of my favorites is her Potato Salad. I love it, and summer doesn't seem like summer without it.
Beverley's Famous Potato Salad
4 potatoes boiled with skins on and then cubed
4 eggs boiled and then cubed
4-6 stalks of celery, chopped thin, thin, thin
1 small jar of pickles, minced
1 medium onion, minced (Vadelia, 1015, or red sweet onion)
1 can of black olives, chopped
1/2 cup mustard
1 cup Hellman's Mayonnaise
Lotsa pepper
Little salt
Mix all together. Garnish with Paprika.