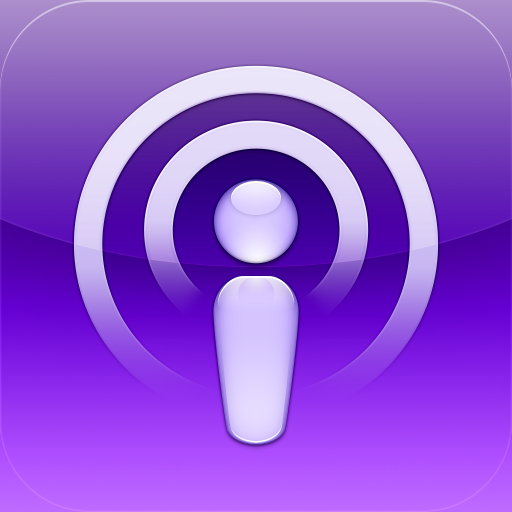 I must admit that when I purchased my first iPod many years ago, someone sent me a podcast about Ireland, and I couldn't figure out how to play it. I had an iPod, I synced it with my iTunes, and yet I couldn't ever find it to play it. I thought it was just too technically challenging for me, and gave up. Fast-forward to what seems like 20 years (ok, maybe 10) and I find that Apple has finally developed a stand alone app for podcasts. Does this mean there was some challenging way to listen to podcasts before and I'm not as stupid as sometimes I think I am. Or as some people like to tell me I am? You know who you are. Really, it's a rhetorical question. As always, if this is some wide spread news and I never got the memo, just don't tell me, okay?
Moving on. So now Apple has a released a free stand alone app called "Podcasts".  Smart title, right? And with this app you can search for your favorite podcasts, and save to your own little podcasts library, as it were.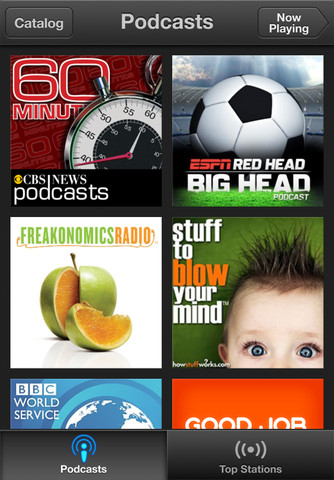 So you can now subscribe and listen (or view in video format) your favorite podcasts. Categories include news, education, crafts, sports, technology, science, exercise, motivation, and much more.
From Apple:
Podcasts app is the easiest way to discover, subscribe to, and play your favorite podcasts on your iPhone, iPad, and iPod touch. Explore hundreds of thousands of free audio and video podcasts from the Podcasts Catalog, and play the most popular podcasts, organized for you by topic, with the all-new Top Stations feature.

Features:
• Enjoy all of your audio and video podcasts in a single app
• Explore hundreds of thousands of podcasts including shows in over 40 languages
• Try the innovative new Top Stations feature to find new podcast series in a variety of topics, including arts, business, comedy, music, news, sports, and more.
• Browse by audio or video podcasts, or see what's most popular in Top Charts
• Tap Subscribe for your favorites and automatically receive new episodes for free as they become available
• Stream episodes or download to listen while offline
• Skip forward and back using simple playback controls
• Turn on Sleep Timer to automatically stop playing a podcast while listening in bed
• Share your favorite episodes with friends using Twitter, Messages, and Mail
• Optionally sync your favorite episodes from iTunes on your Mac or PC
• Sync your episode playback for seamless transition between devices

Requirements:
• Requires a device with iOS 5.1 or later
• Optionally syncing episodes requires iTunes 10.6.3 or later
• Streaming or downloading episodes requires Internet access over a Wi-Fi or cellular data connection.
I do have one complaint. And it may just be me, or the fact that I still have a 3G iPhone instead of the more recent versions (although I am getting the new one in the fall!). I subscribed to a number of podcasts on my Mac, thinking they would sync up with the app on the iPhone, and they didn't. So I had to search and subscribe again for the same ones on the iPhone. Save yourself that extra step and just search and find from the app directly.
I had to take my mother-in-law to the doctor last week, and had the podcasts all ready to go to entertain me while I waited for her. Certainly helped make the time go a little faster.