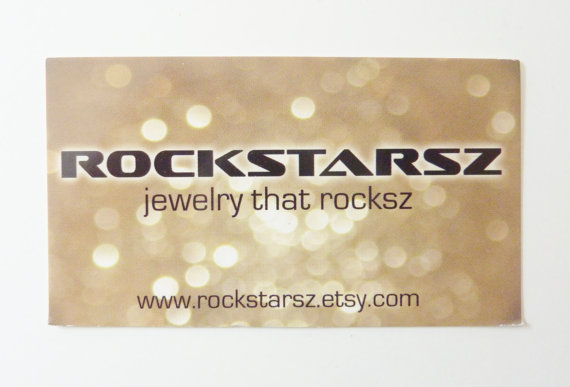 I am obsessed with beaded zen stretch bracelets. I think it's because I love bracelets and the stretch are so easy to slip on and off, and stack. And I'm uncoordinated and cannot put on a bracelet with a spring clasp to save my life. Plus I'm all about karma and zen and need all the good mojo I can get.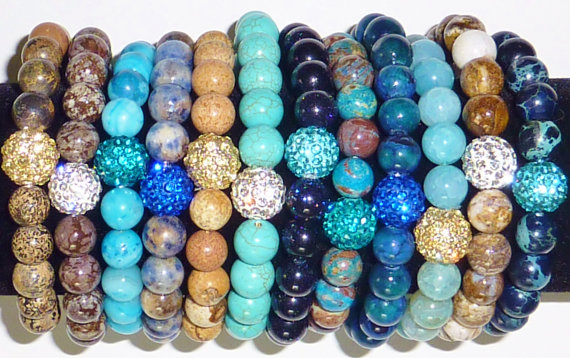 My friend Debbie recently told me about these cute bracelets from Rockstarsz, so naturally I placed an order.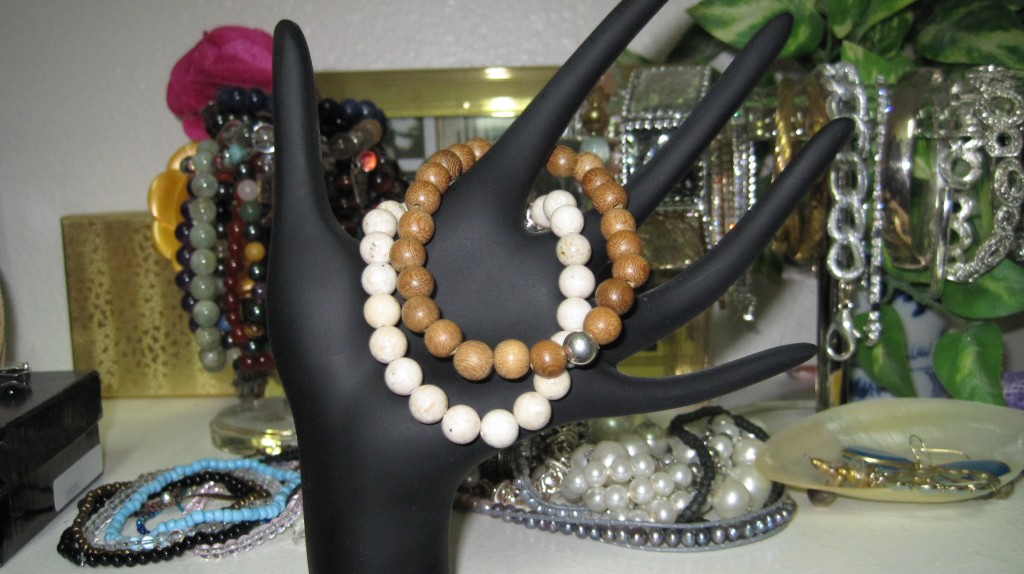 I have been looking for some natural/neutral stones and found them at Rockstarsz. I wasn't crazy about the disco balls that were on the one I wanted, so I asked if it could be removed, and it was. I also asked for it to be a larger size because I don't have small wrists and like everything to fit loose. That also was no problem. Most etsy vendors are happy to customize your order, just ask. I love the bracelets and think they are very well made. The stretch cords and stones are great quality and the bracelets are very well made. You can see from the picture above that I have LOTS of stretch bracelets!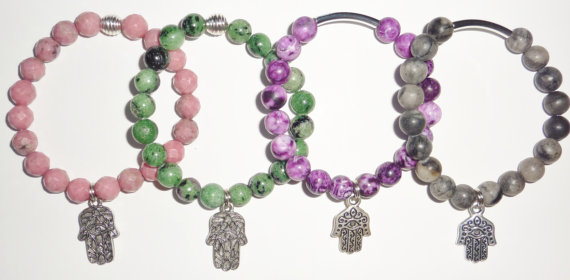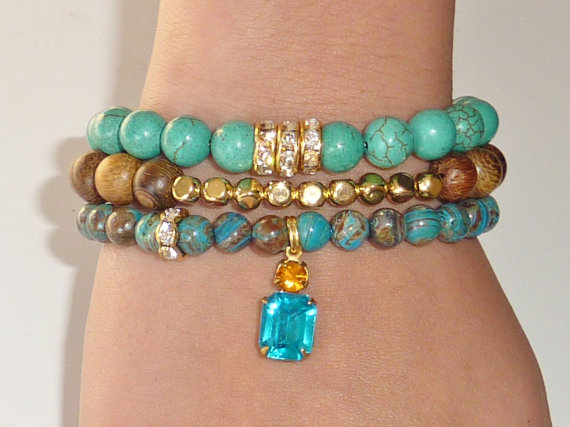 They also have bracelets with charms. If you don't have a bracelet with a dangling charm, I would recommend you get one. They really look cute added to a stack and add a little pizzaz!
I asked Rockstarsz if they would be willing to give my readers a coupon code, and they said YES. So, if you place an order, be sure and use coupon code "THANKYOU15" to receive 15% off your next order. I really need to learn to ask for these things BEFORE I place my order. But for you dear readers, I am happy that you get the benefit of a coupon code.