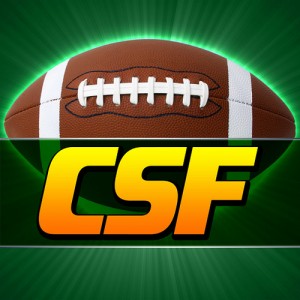 Are you ready for some football? College Football is just around the corner, actually this week for me, and there are so many teams and conferences to keep up with! I used to just have to keep up with one conference, but now that my son's beloved Texas A&M is in the SEC, I have to keep up with the SEC and the Big Twelve.
College Superfans is a great free app that allows you to not only keep up with all the conferences and scores, but you can enter ten of your favorite teams and have all the up to date information you need, such as schedules, scores, etc.
From the App Store:
College SuperFans app gives you up-to-the-minute college football and basketball scores, news stories, schedules, AP & BCS polls, conference standings, game previews and game recaps for up to 10 of your favorite teams. Check real time scores throughout the game, read previews of upcoming games, and keep track of your favorite college teams all year. This free version is ad supported.

– Includes custom scores feed by conference in the ticker, so you'll scores for your conference, plus other Top 25 games. When you switch to another team, you'll see scores for that conference in the ticker.

– Go to the Scores page to see scores of all games going on that day. New Edit Conference tab lets you pick which conferences show up in the Scores page.

-Share scores or news stories on Facebook, Twitter or Email without leaving the app. Share final scores from the Scores menu, or share live scores from the Live Game Tracker page.
So, get the app and get your popcorn ready, it's football season!!!