Lately I have started putting these carpet scents on my carpet before vacuuming, about once I month, when I do the deep clean. I love how my house smells afterwards. The added benefit is you vacuum up the powder, so it sort of stays in the vacuum and you can still smell it the next time you vacuum. I also tend to do it after the granddog has visited, just to get rid of his outdoor dog smell. Don't tell him, it might hurt his feelers.
I've tried the Arm & Hammer and the Glade versions, and I think the Glade is my favorite.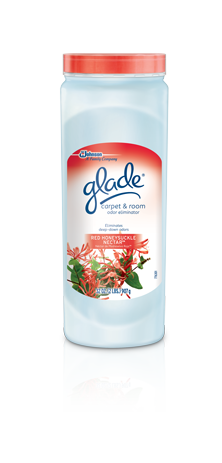 The Glade scents are Clean Linen, Clear Springs, Fresh Berries, Fresh Scent for Pet Odor, Hawaiian Breeze, Lavender and Vanilla, Lavender and Peach Blossom, Red Honeysuckle Nectar.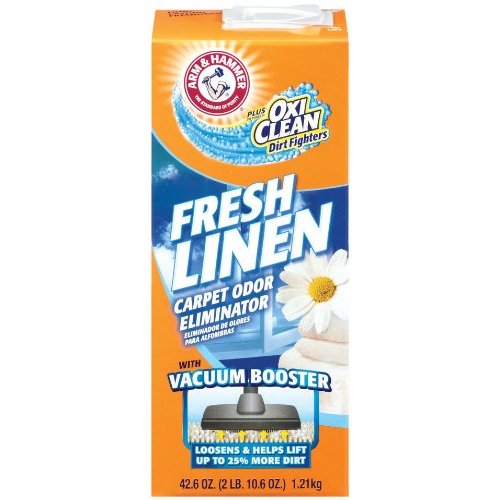 I have also tried Arm & Hammer carpet deodorizers. I like these also, but found the glade scent tends to be a little fresher. Arm & Hammer scents are Island Mist, Mountain Rain, Fresh Linen, Pet Fresh, and Extra Strength.
Both are about $3, but you can always find coupons. Someone told me they found at the Dollar store, so I need to stop in there and see if I can find it cheaper. Very easy to use, you just sprinkle and vacuum.