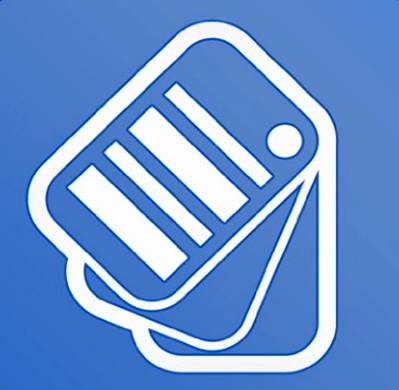 You know all those pesky cards you have to carry for your rewards/discounts at every grocery store or big chain stores? I actually had a separate card holder in my purse for about ten of those things. Well, ta-da, there's an app for that. The Key Ring app stores all those cards in one spot on your smartphone. Simple to use, you just enter each card's info into the app, and then when you are at the store ready to check-out you pull up that specific card on the app and it has a scan code for the checker to scan. I would suggest doing this before going in, it does take a moment or two and you don't want someone behind you hitting you!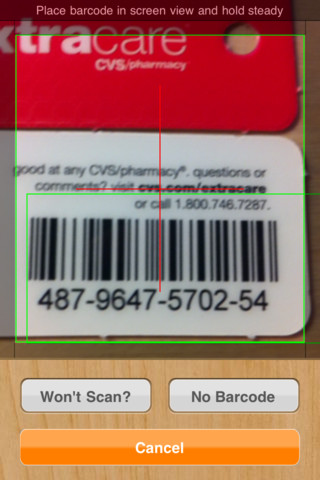 Key Ring supports digital circulars for these retailers:
Albertsons
Aldi
Babies 'R Us
Best Buy
CVS
Dick's Sporting Goods
Giant Food
GNC
Ikea
Jewel-Osco
Kmart
Kohl's
Lowe's Home Improvement
Macy's
Michaels
Office Depot
OfficeMax MaxPerks
Old Navy
Petco
PetSmart
Sears
Shopko
Smart and Final
Staples
Stop&Shop
Target
The Great Indoors
Toys 'R Us
True Value
Walgreens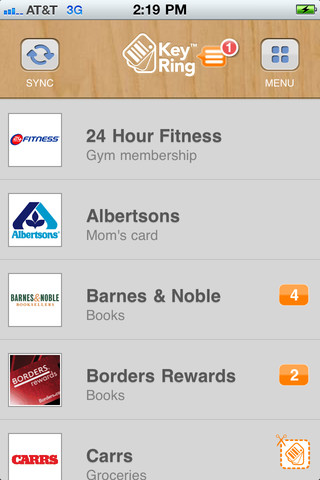 From iTunes:
Never carry plastic or paper loyalty, membership, library cards or coupons again!
✓ Scan and save all of your loyalty cards in your phone
✓ Join new loyalty programs in seconds
✓ Receive exclusive coupons from top retailers
✓ Digitally save grocery coupons to your loyalty card
● Features ●
✓ Barcode scanner. Add your barcoded loyalty cards by scanning the barcode.
✓ Remote cloud backup. Never worry about losing your loyalty cards again. Allows restoring your cards on any device that has Key Ring installed.
✓ Share cards with family members
✓ Digital grocery coupons for over 30 retailers
✓ Tons of FREE coupons from top retailers: % off, BOGO, $ off
✓ Support for over 1,000 loyalty programs
✓ Share coupons, deals, and offers via facebook, twitter, and email.
✓ Supports adding any barcoded or non-barcoded card
✓ Simple to use. Anyone can use this app!
✓ Store locator, notes, program details, store contact info
✓ No ads. Period.
You can visit the Key Ring website and watch a demonstration video.